Images
Animal Welfare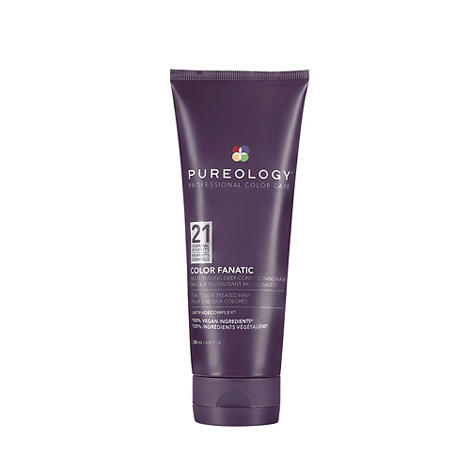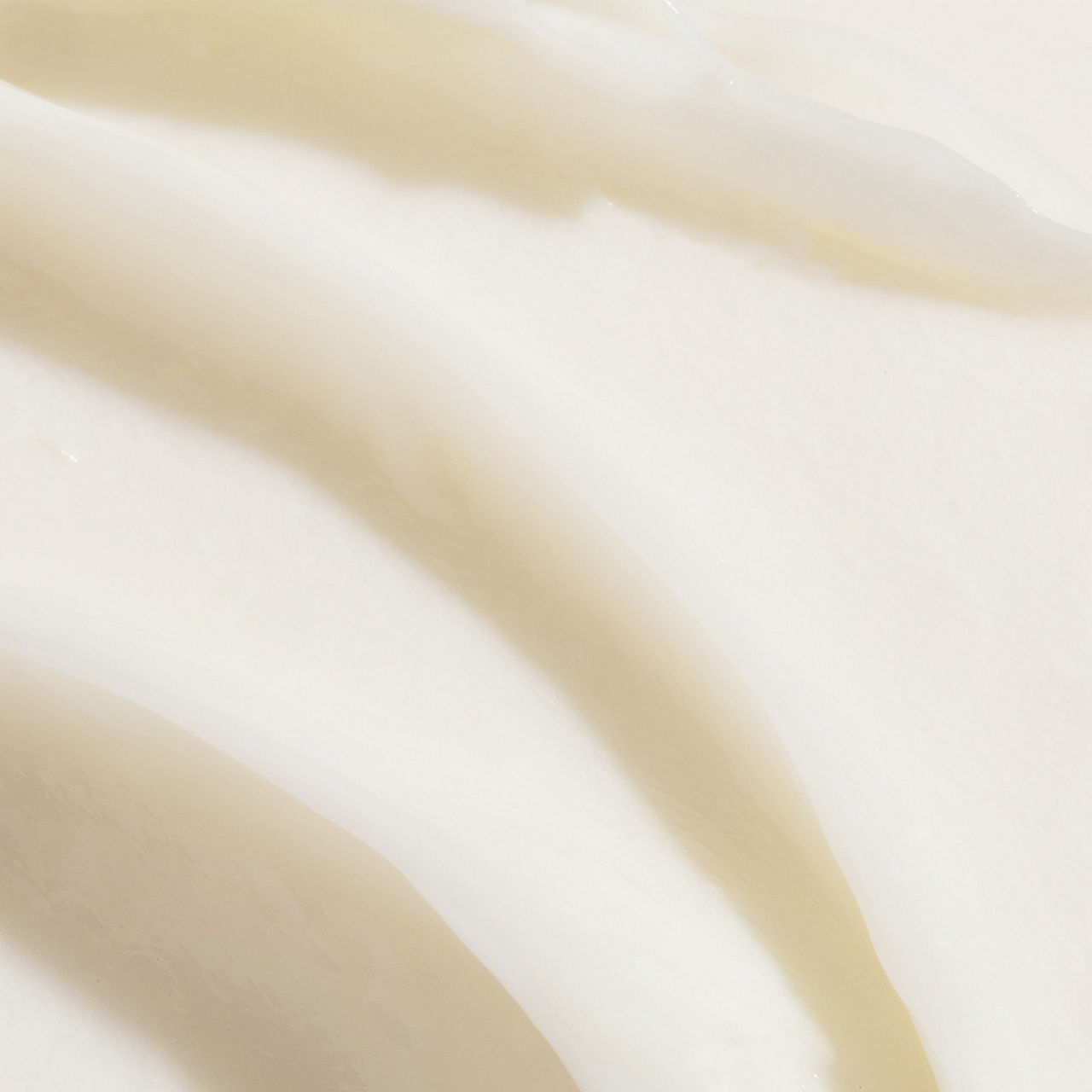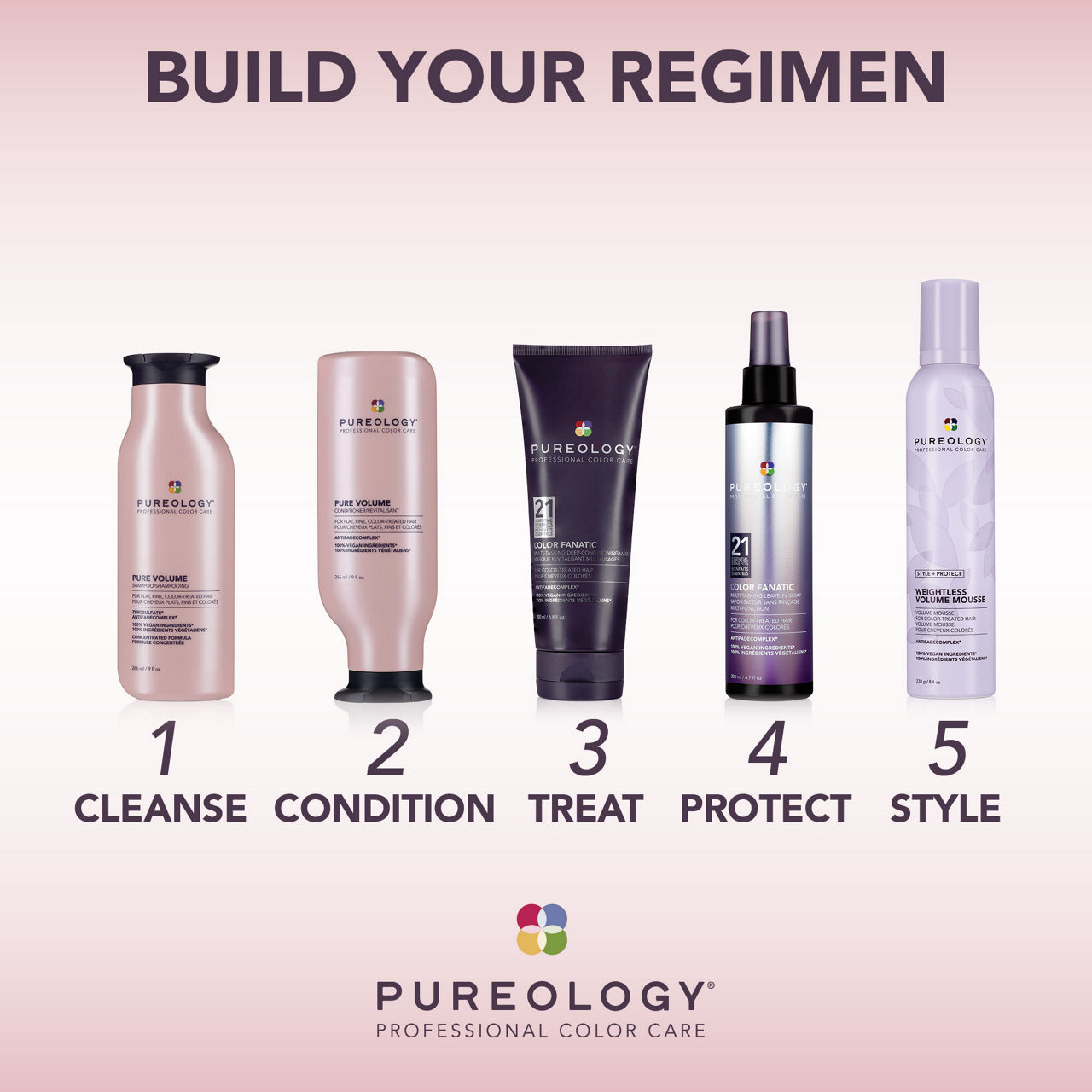 Animal Welfare
PUREOLOGY
The Sustainable Edit
Color Fanatic Deep-Conditioning Mask 200ml
Details
https://www.brownthomas.com/beauty/haircare/color-fanatic-deep-conditioning-mask-200ml/153259048.html
Product Actions
Want it today?
Order in the next
2hrs and 38mins
for Same Day Delivery, Dublin only.
Part of our Sustainable Edit
We place sustainability at the heart of what we buy and sell which is why we'll reward you with double loyalty points when you shop sustainably.
Find out more
Additional Information
Pureology Color Fanatic Multi-Tasking Deep Treatment helps to restore, protect, and strengthen color-treated hair with key ingredients Camelina Oil, Coconut Oil, and Olive Oil and a signature aromatherapy blend of Rose, Floral Ginger, and Cedarwood. 21 BENEFITS: PRIME 1. Helps preserve color vibrancy 2. Excellent leave-In Conditioner 3. Instantly Detangles 4. Makes Blow-Drying Easier 5. Moisturizes Parched Hair 6. Helps Smooth Hair Fiber 7. Weightlessly Conditions 8. Primes Hair For Styling PROTECT 9. Helps Prevent Split Ends 10. Helps Prevent Breakage from Brushing & Combing 11. Helps Strengthen The Hair Fiber 12. Protects Against Heat Damage 13. Helps protect from external aggressors PERFECT 14. Smooths Out Hair Surface 15. Creates Silkiness 16. Helps Seal Hair Cuticle 17. Reduces Dryness 18. Controls Frizz 19. Reduces Static 20. Refreshes Hair For Restyling 21. Adds Shine
Benefits: • Multibenefit mask helps smooth frizz, repair damage and restore lost moisture while also delivering 21 essential benefits to all types of color-treated hair • 100% Vegan Formula • Aromatherapy blend of Rose, Floral Ginger, and Cedarwood
Sustainability: This pruduct is cruelty free and vegan, as certified by PETA.
Standard

€5.95
Premium Express €9.50
1-3 business days.
Same Day, Dublin Only €15.00
Nominated Day, Dublin Only €13.50
Large Items €24.99 (up to 7 days)
For more information on our delivery service please read our full details on Brown Thomas Dispatch, Delivery & Order Tracking.
Rathwood Furniture & BBQs €50.00
This item is usually delivered within 2 weeks.
BT Plus €19.95
Unlimited standard delivery for a year.
Find out more
Find Out More About Our Delivery Methods
Quick & Easy Returns
For full details on how you can return items online or in-store, please click
here
Please see store pages for Click & Collect opening hours.
Convenient and complimentary, order online and collect from your nearest store.
Brown Thomas Click & Collect is a complimentary service which enables you to place an order online and collect from your nearest store.
Choose from our cotton tote, drawstring bag or signature gift wrap options which include your personalised message from €3.
At certain times of the year our gift wrap may vary slightly in line with seasonal celebrations.