Images
Energy Efficient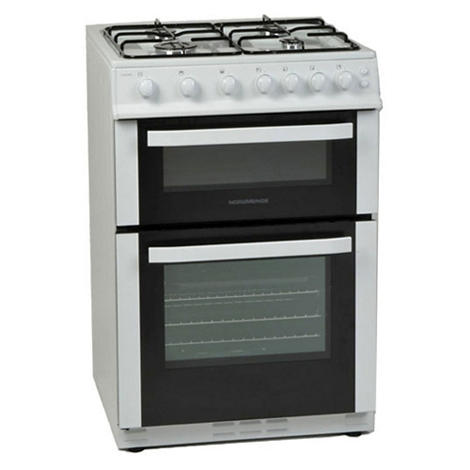 Energy Efficient
NORDMENDE
CTG61LPGWH
60cm Freestanding Gas Cooker
Details
https://www.brownthomas.com/home/electrical/home-appliances/60cm-freestanding-gas-cooker/154162715.html
Product Actions
Additional Information
A 60cm LPG Gas Cooker with button ignition. This gas cooker gives you more than enough space for all your cooking needs with a 62 litre main oven and a 33 litre top cavity.

Features:
LPG Gas Twin Cavity
62 Litre Main Oven Capacity
33 Litre Top Cavity Capacity
Four Gas Burners
Grill Only in Top Cavity
Enamel Pan Supports
Easy to Clean Enamel
Mechanical Timer
Product Dimensions: H900 x W600 x D600 mm
Appliance Removal Preparation: Brown Thomas Arnotts will take away your old appliance upon delivery of your order. Please ensure your existing appliance is disconnected, clean and ready for removal ahead of the delivery time. This excludes gas appliances, as this must be carried out by a certified gas installer.
Included in this price is a contribution to recycling costs of €5
Standard

€5.95
Premium Express €9.50
1-3 business days.
Same Day, Dublin Only €15.00
Nominated Day, Dublin Only €13.50
Large Items €24.99 (up to 7 days)
For more information on our delivery service please read our full details on Brown Thomas Dispatch, Delivery & Order Tracking.
Rathwood Furniture & BBQs €50.00
This item is usually delivered within 2 weeks.
BT Plus €19.95
Unlimited standard delivery for a year.
Find out more
Find Out More About Our Delivery Methods
Quick & Easy Returns
For full details on how you can return items online or in-store, please click
here
More home