Images
Energy Efficient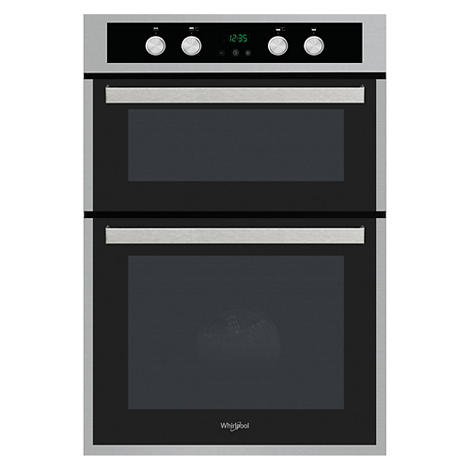 Energy Efficient
WHIRLPOOL
Built In Double Oven 
Details
https://www.brownthomas.com/home/electrical/home-appliances/built-in-double-oven%C2%A0/150530218.html
Product fiche
Product Actions
Additional Information
This Whirlpool built in Double Oven features: an electric solution to cook your dishes to perfection. Outstanding capacity.
Electronic Controls: Intuitive controls.
This Whirlpool Double Oven includes a innovative and intuitive digital user interface, to effortlessly program your appliance's cooking functions. It also includes a timer, for added convenience.
Catalytic
Self-cleaning panels
The catalytic panels fitted inside the oven take care of any spills and splashes, eliminating them while cooking
Energy class
Outstanding energy savings
Ovens with an A/ A+ energy rating offer an excellent level of energy efficiency, ensuring lower consumption and saving you money on your energy bills.
Appliance Removal Preparation: Brown Thomas Arnotts will take away your old appliance upon delivery of your order. Please ensure your existing appliance is disconnected, clean and ready for removal ahead of the delivery time. This excludes gas appliances, as this must be carried out by a certified gas installer.
Included in this price is a contribution to recycling costs of €5
Standard

€5.95
Premium Express €9.50
1-3 business days.
Same Day, Dublin Only €15.00
Nominated Day, Dublin Only €13.50
Large Items €24.99 (up to 7 days)
For more information on our delivery service please read our full details on Brown Thomas Dispatch, Delivery & Order Tracking.
Rathwood Furniture & BBQs €50.00
This item is usually delivered within 2 weeks.
BT Plus €19.95
Unlimited standard delivery for a year.
Find out more
Find Out More About Our Delivery Methods
Quick & Easy Returns
For full details on how you can return items online or in-store, please click
here
More home