Images
Energy Efficient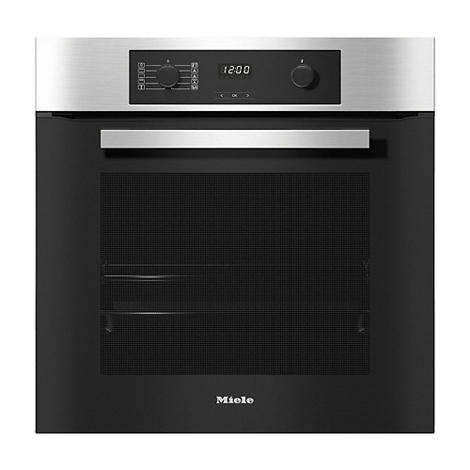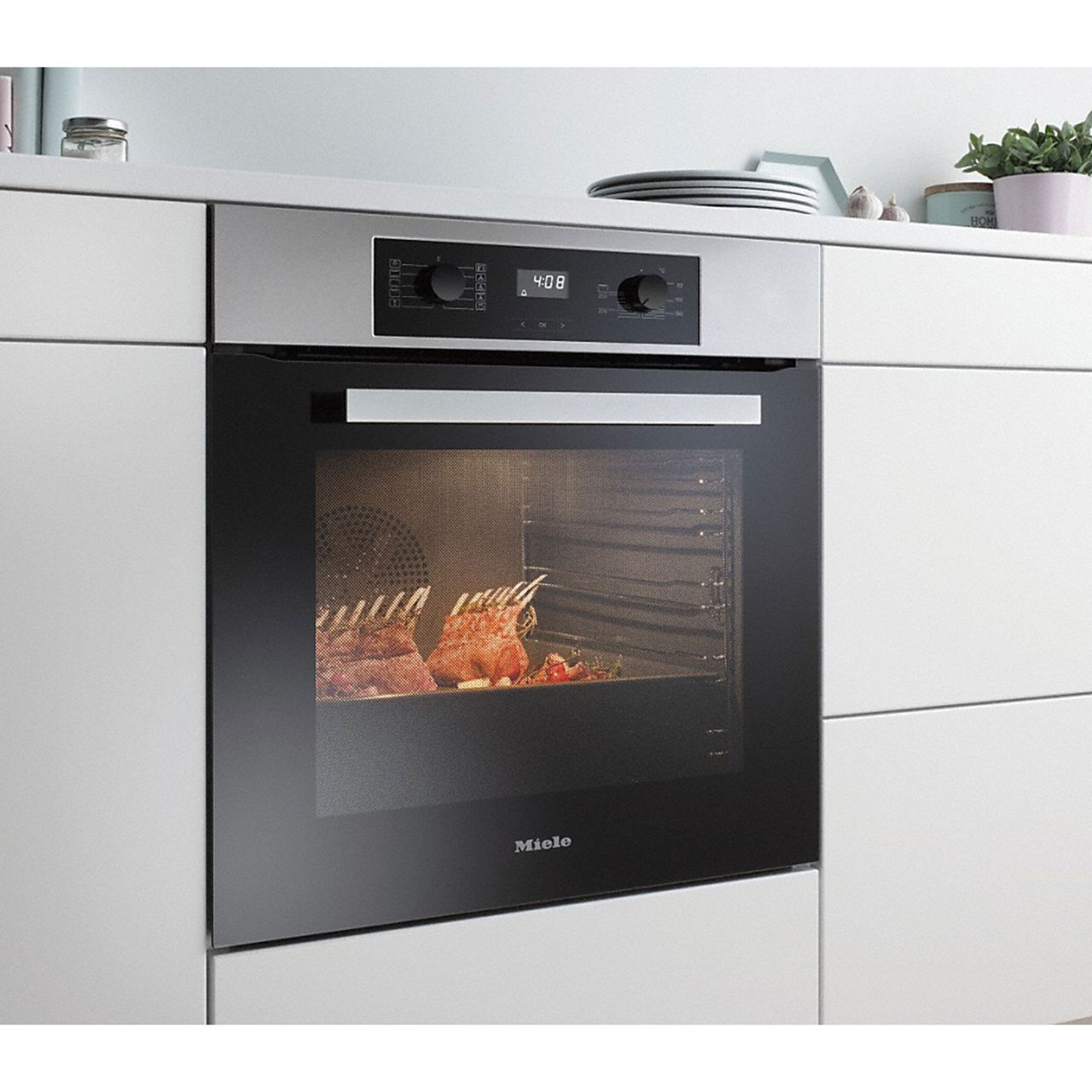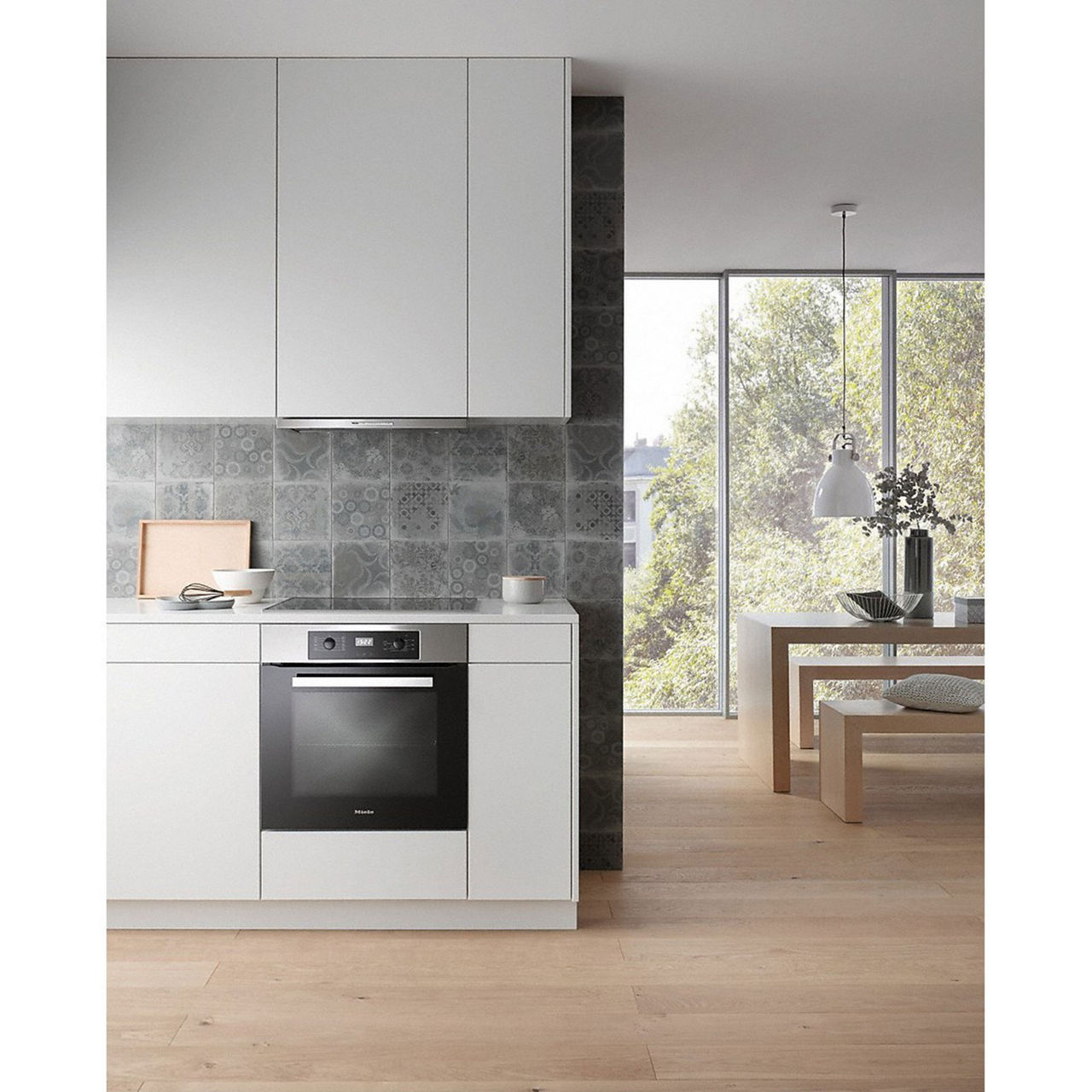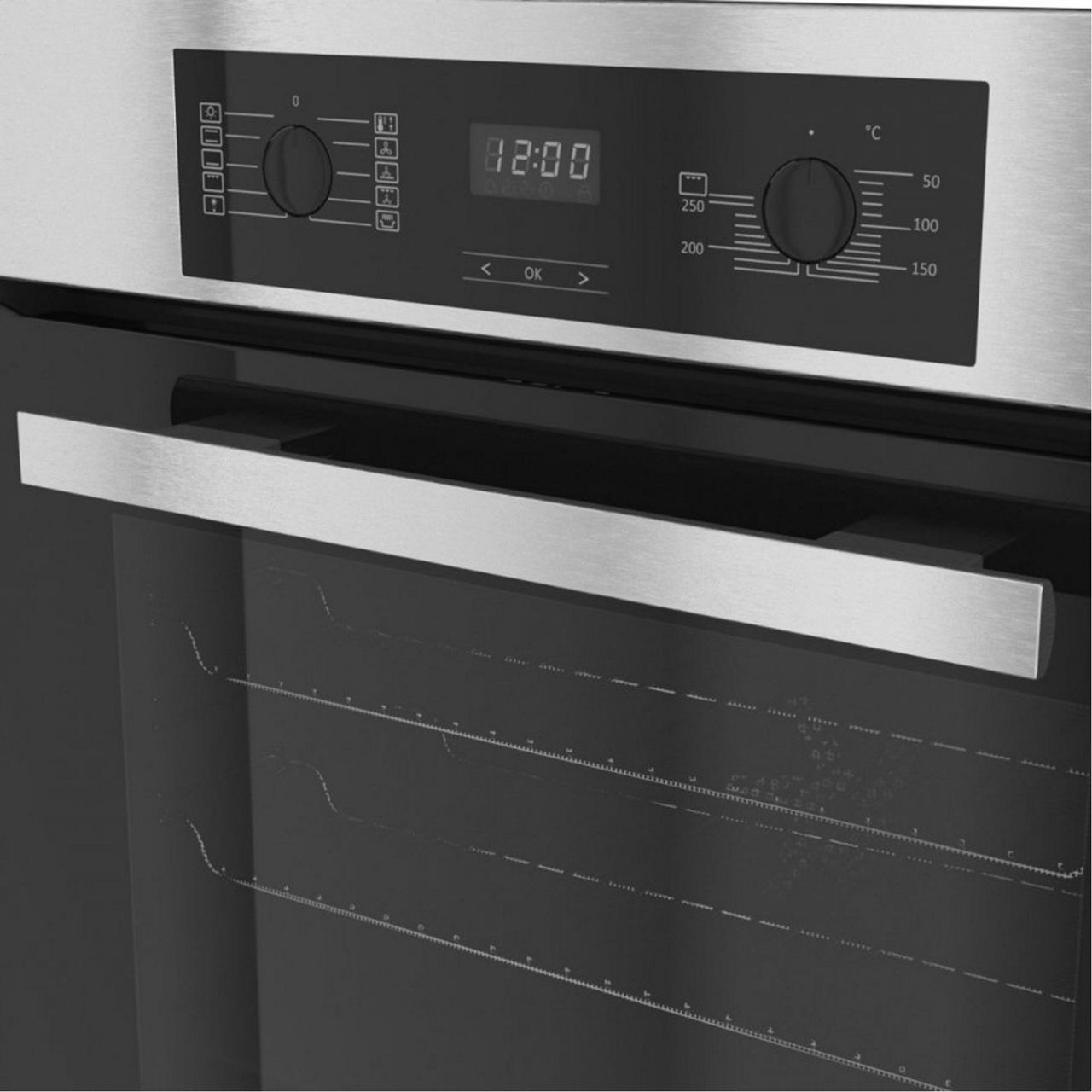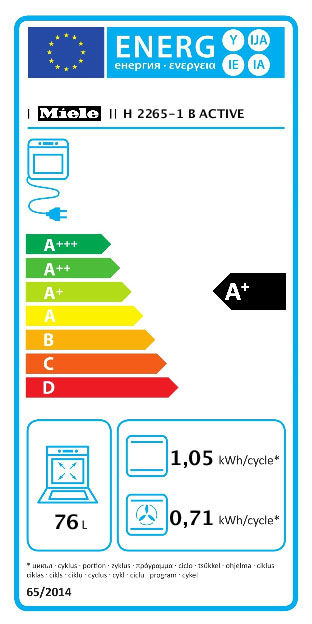 Energy Efficient
MIELE
Built In Large Capacity A+ Rated Single Oven
Details
https://www.brownthomas.com/home/electrical/home-appliances/built-in-large-capacity-a-rated-single-oven/150822771.html
Product Actions
Additional Information
FEATURES
Versatile use at every level
With a 76l capacity across 5 numbered shelf levels, however consuming your love of cooking may be, Miele ovens offer you sufficient space.
8 Cooking Functions
Fan grill - Crispy outside, succulent inside: ideal for chicken, duck, pork and many other meat dishes.Intensive bake - Crispy bases, delicious toppings: For pizza, quiche or flans, the base will be crispy and the topping will be moist. Operating modes and temperature can be selected by turning the retractable dials on the left and right hand side.
Self-Cleaning Catalytic Liners
Miele ovens with PerfectClean have catalytic liners. During baking and roasting grease residue is continuously broken down keeping cleaning effort to a minimum.
DETAILS
EasyControl - a 7-segment display with rotary selector
Particularly easy to clean thanks to Miele's PerfectClean finish
Lots of room and versatility with a huge 76 litre oven capacity
Perfect results - Accurate to within 1 degree
Tested for the equivalent of 20 years use
Energy efficient - Energy label A+
Protection from burns thanks to the cool front cooling system
7 Cooking modes + defrosting
Programmable timer and clock
5 Shelf positions
Rapid heat-up
System lock
Appliance Removal Preparation: Brown Thomas Arnotts will take away your old appliance upon delivery of your order. Please ensure your existing appliance is disconnected, clean and ready for removal ahead of the delivery time. This excludes gas appliances, as this must be carried out by a certified gas installer.
Included in this price is a contribution to recycling costs of €5
Standard

€5.95
Premium Express €9.50
1-3 business days.
Same Day, Dublin Only €15.00
Nominated Day, Dublin Only €13.50
Large Items €24.99 (up to 7 days)
For more information on our delivery service please read our full details on Brown Thomas Dispatch, Delivery & Order Tracking.
Rathwood Furniture & BBQs €50.00
This item is usually delivered within 2 weeks.
BT Plus €19.95
Unlimited standard delivery for a year.
Find out more
Find Out More About Our Delivery Methods
Quick & Easy Returns
For full details on how you can return items online or in-store, please click
here
More home