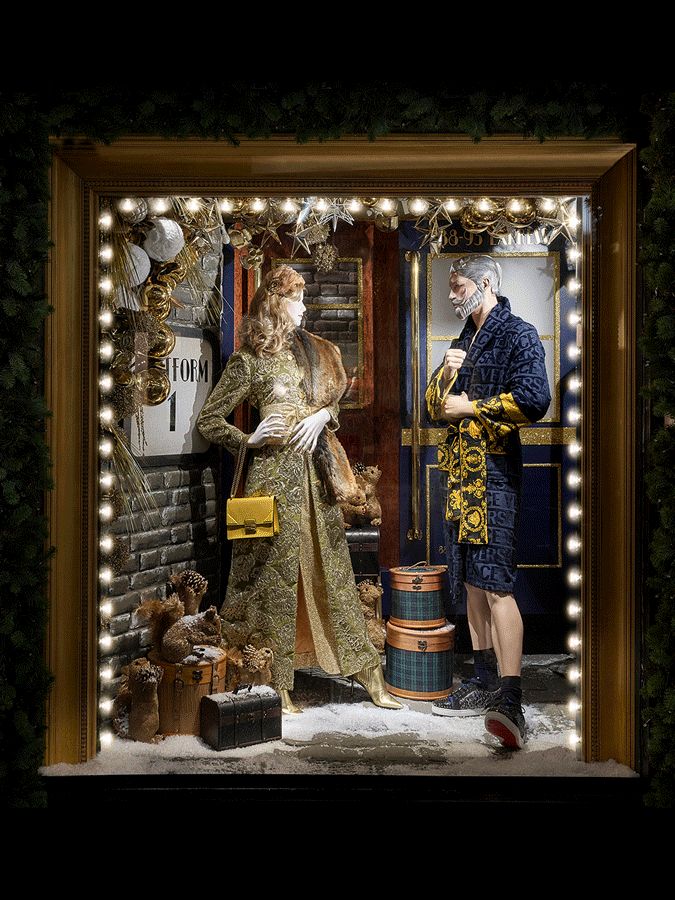 Magic in Store
5 THINGS YOU NEED TO KNOW ABOUT THE MAKING OF CHRISTMAS
All aboard, all aboard! Christmas has pulled into platform at Brown Thomas and we are here to show you the 5 incredible inspirations behind this year's theme. This year we are inspired by the golden age of travel, so you'll find train-inspired windows, decorations, entertainment and so much more. Our aim is to inspire and delight and to make your Christmas shopping experience on Grafton Street and in all our stores something truly magical.
Life is a train, get on board.

Khaled Hosseini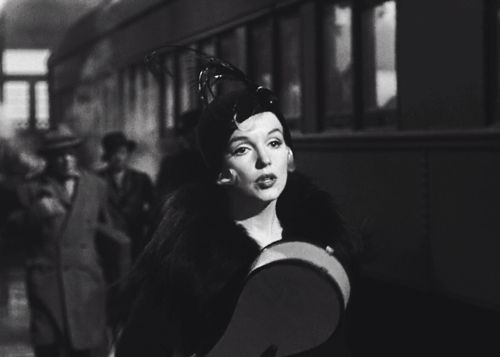 1. THE GOLDEN AGE OF TRAIN TRAVEL
The decadence and elegance of the golden age of train travel inspired Christmas 2019 at Brown Thomas. The exquitely finished navy and gold details of a pullman carraige set the scenes in our windows, the face of an opulent clock lighting up our doorways and The Marvel Room as well as a truly refined Afternoon Tea in the Brown Thomas Express in our Restaurant, we want you to enjoy the glamour of the glory days in a modern setting.
2. THE COOL CONDUCTOR
All trains need a cool conductor and we are no different, look out in store for our converse wearing conductor dancing up a storm of entertainment in December and spot his curly moustache in our windows. You'll also see Jerry Fish (from the Mudbug Club) make a cameo in our Christmas shoot.
3. IRISH HOLLYWOOD ROYALTY MAUREEN O'HARA
Look closely at the costumes in our windows this year, we are delighted to showcase the incredible silver screen dresses from the starlet herself on loan from the amazing collection at the Foynes Flying Boat & Maritime Museum, Foynes, Co. Limerick (which you can visit from March- November). Maureen O'Hara was one of the most celebrated Hollywood leading ladies of the 1940s, 1950s and 1960s. Her enormous acting talent—evident from a young age—and her striking beauty helped her land starring roles in Hollywood for 3 decades. This year we are delighted to see her costumes play a starring role in our windows. You can see a full exhibtion of Maureen's costumes on display all year round in the Foynes Flying Boat & Maritime Museum.
The museum excitingly captures the story of how Foynes became one of the great aviation hubs of the world from 1937-1945. When Maureen O'Hara stepped off a flying boat in Foynes with her husband Captain Charles Blair in 1976, it would be the beginning of a special relationship. This new exhibition is dedicated to preserving the memory of Ireland's most famous actress by showcasing her memorabilia including the honorary Oscar she received. There is also a cinema room screening a rolling film on her life encompassing her love of music, film and fashion.
Above all else, deep in my soul, I'm a tough Irishwoman.

Maureen O'Hara
4. A WINDOW ONTO A MAGICAL WORLD
Did you know in 2018 our Christmas windows were honoured by Conde Nast as one of 10 Best Christmas displays in the world! Our team work hard all year to bring you something sensational, just for you and we're delighted Conde Nast does too.
This year to make each window truly unique we customised every mannequin including their costumes which were all handmade and every single piece is placed by hand into the window to draw people into these magical scenes.

John Redmond, Creative Director Brown Thomas Arnotts
5. THE GRAND OPENING
We opened the season with a spectacular show which celebrated the grand days of travel. Grafton Street filled with people, our windows were unveiled and the wondrous Marvel Room was launched, all aboard folks, let the Christmas journey, commence.