Images
Best Buy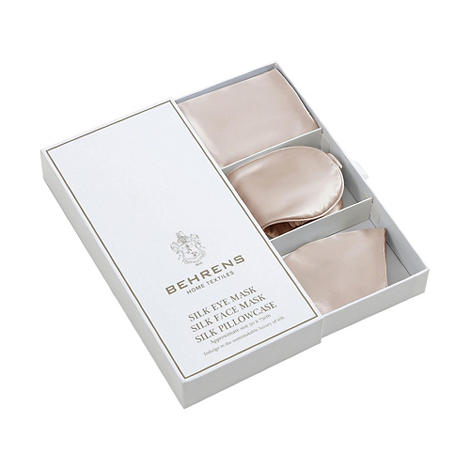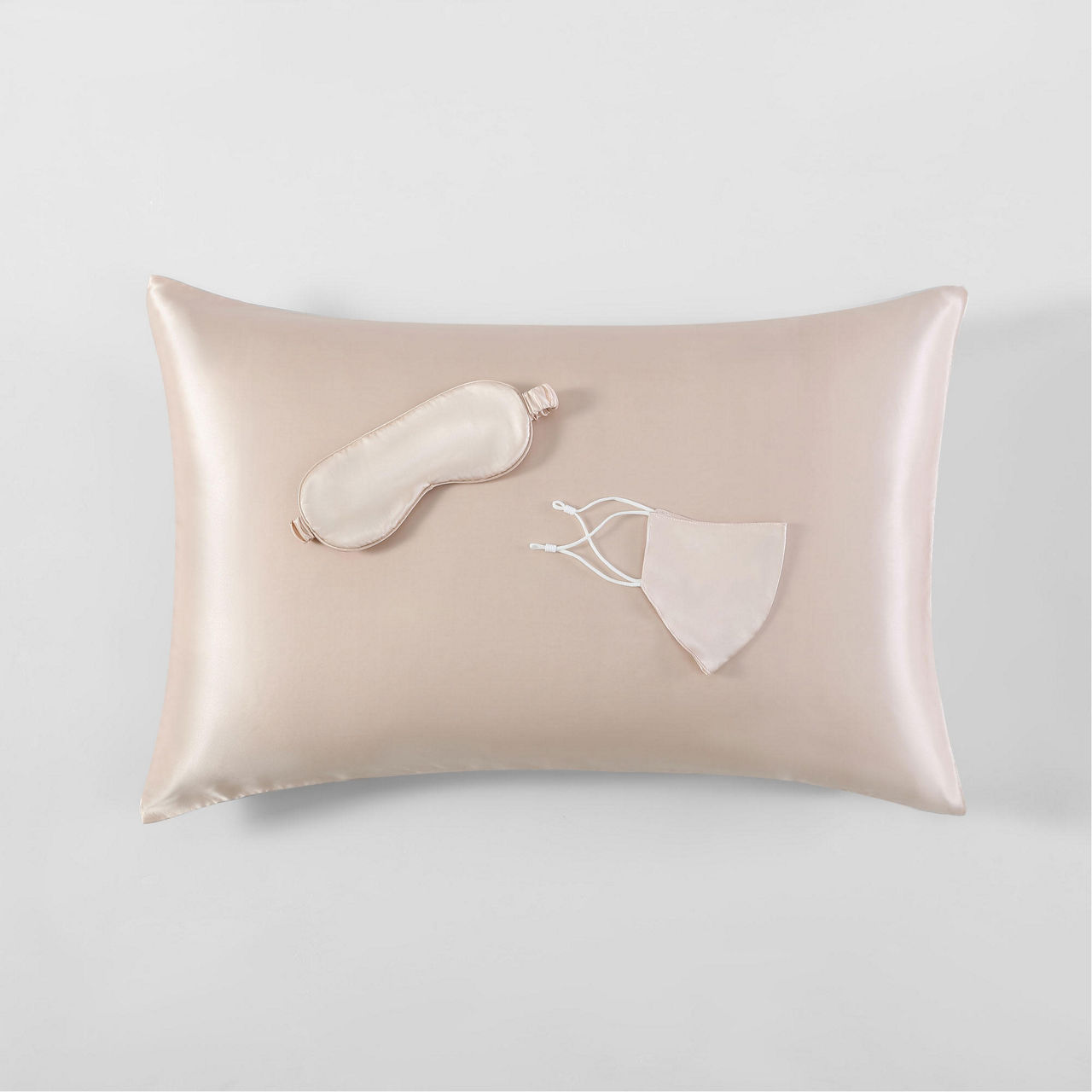 Best Buy
BEHRENS
Three-Piece Silk Gift Set
Details
https://www.brownthomas.com/home/bedroom/sheets-pillowcases/three-piece-silk-gift-set/155206679.html
Product Actions
Nominated day delivery
Pick your delivery date and time slot up to 28 days in advance. Dublin only.
Additional Information
Indulge in the unmistakable luxury of silk with this three-piece set from Behrens. The perfect gift with its sophisticated packaging; it includes a pillowcase, face mask and hair band that all are gentle enough for even the most sensitive skin, while you'll wake up with smooth tangle-free hair as the reduced friction allows hair to glide gently across the pillow.
Three-piece set, soft feel, hypo-allergenic
Composition and Care: 100% Mulberry silk. 16 Momme weight. Turn inside out prior to washing. Warm hand or gentle machine wash in liquid detergent (30°C). Do not bleach, rub, soak or wring. Reduce spin, remove promptly after cycle has finished. Line dry in shade or tumble dry on low. If desired press with a warm iron. Dry cleanable
Standard

€5.95
Premium Express €9.50
1-3 business days.
Same Day, Dublin Only €15.00
Nominated Day, Dublin Only €13.50
Large Items €24.99 (up to 7 days)
For more information on our delivery service please read our full details on Brown Thomas Dispatch, Delivery & Order Tracking.
Rathwood Furniture & BBQs €50.00
This item is usually delivered within 2 weeks.
BT Plus €19.95
Unlimited standard delivery for a year.
Find out more
Find Out More About Our Delivery Methods
Quick & Easy Returns
For full details on how you can return items online or in-store, please click
here
Please see store pages for Click & Collect opening hours.
Convenient and complimentary, order online and collect from your nearest store.
Brown Thomas Click & Collect is a complimentary service which enables you to place an order online and collect from your nearest store.
More home