Images
Energy Efficient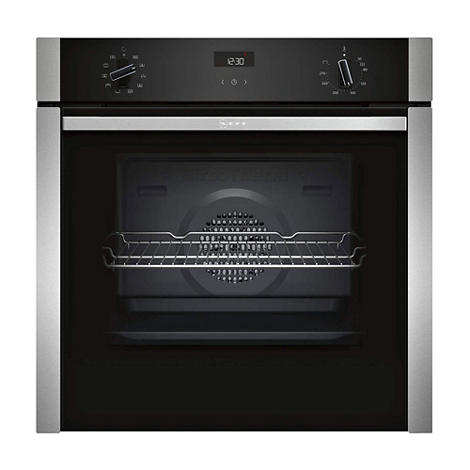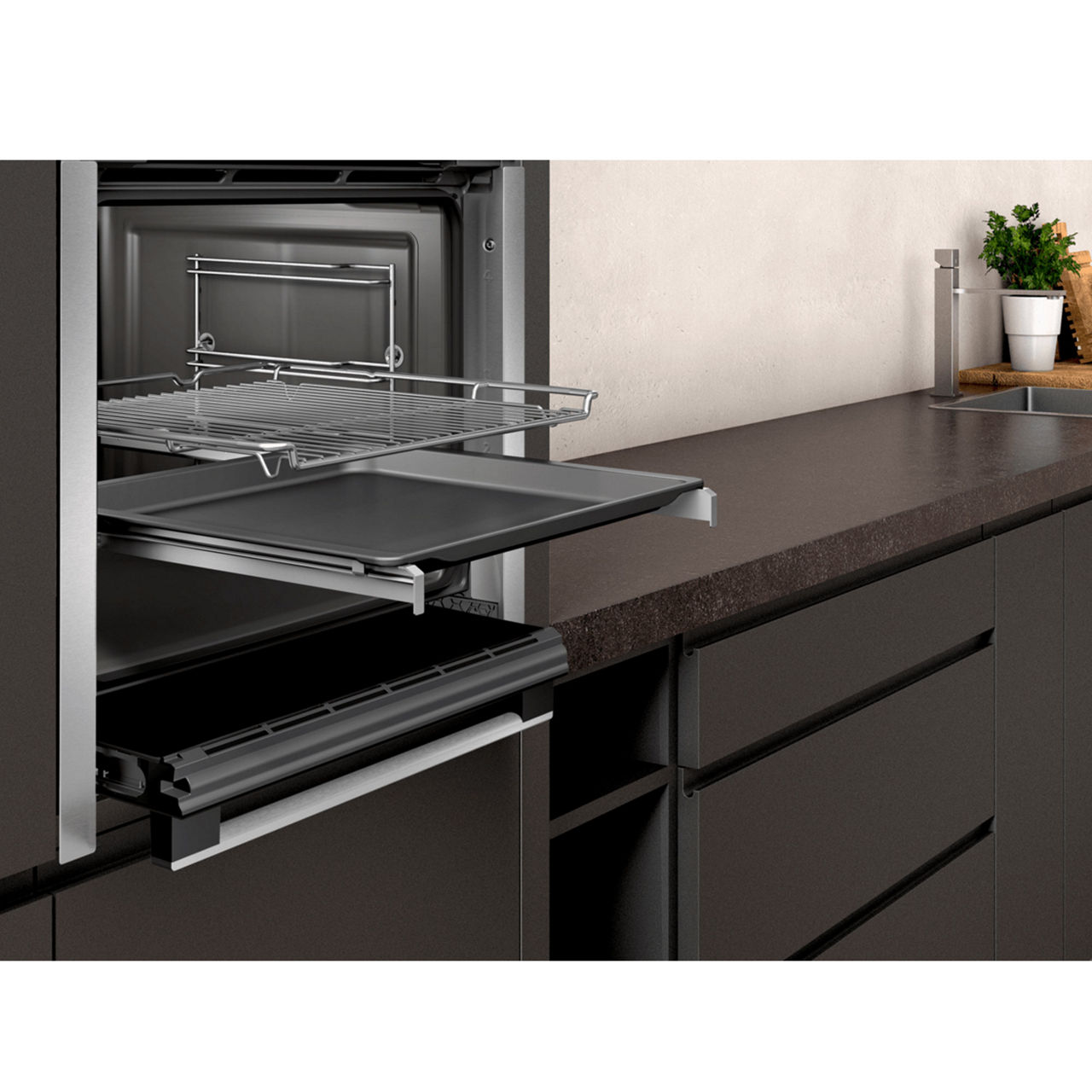 Energy Efficient
BOSCH
B3ACE4HNOB
Built- in Single Oven
Details
https://www.brownthomas.com/home/electrical/home-appliances/built--in-single-oven/150818414.html
Product Actions
Additional Information
Built-in Slide&Hide® oven with fixed handle - unrestricted access to the oven interior thanks to the fully retracting oven door
Slide&Hide® with fixed handle - the fully retracting oven door.
LCD-Display – simple, straightforward with large characters for clear reading
Clip-on Rail - easily removed and installed telescopic rails for flexible use on all shelf levels
LED/ LCD-Display
Simple, straightforward. That's our LED/LCD Oven Display, with large characters for clear reading. You can see from afar if your lasagne is bubbling at the right temperature, or check how much time has passed. And with our knobs or touch buttons, it's easy to access all the oven's functions.
Cliprails
There are many ways to prepare your meals, even in the oven. With our detachable rails, you can place them right where you need them to be. So whether you're grilling satay for your friends, making Quiche Lorraine for that Sunday brunch or preparing pizza for movie night – top, middle or bottom – our Cliprails can be used on all levels. And the rails extend far out, so you can check your dishes without getting too much heat.
Features
Control panel lock
Heating up indicator
automatic start
Interior halogen light
CleaningEcoCleanDirect :back panel
EasyClean
Programmes/functionsCooling fan
Accessories1 Clip rail,Stop function
1 x universal pan, 2 x combination grid

Performance/technical information
Energy efficiency rating (acc. EU Nr. 65/2014):A
Energy consumption per cycle in conventional mode:1.04 kWh
Energy consumption per cycle in fan-forced convection mode:0.81 kWh
Number of cavities: Main cavity
Heat source: electrical
Cavity volume:71 litre
Total connected load electric: 2.99 KW
120 cm Cable length
Nominal voltage: 220 - 240 V
Appliance dimension (hxwxd):595 mmx594 mmx548 mm
Niche dimension (hxwxd):585 mm-595 mmx560 mm-568 mmx550 mm


Appliance Removal Preparation: Brown Thomas Arnotts will take away your old appliance upon delivery of your order. Please ensure your existing appliance is disconnected, clean and ready for removal ahead of the delivery time. This excludes gas appliances, as this must be carried out by a certified gas installer.
Included in this price is a contribution to recycling costs of €5
Standard

€5.95
Premium Express €9.50
1-3 business days.
Same Day, Dublin Only €15.00
Nominated Day, Dublin Only €13.50
Large Items €24.99 (up to 7 days)
For more information on our delivery service please read our full details on Brown Thomas Dispatch, Delivery & Order Tracking.
Rathwood Furniture & BBQs €50.00
This item is usually delivered within 2 weeks.
BT Plus €19.95
Unlimited standard delivery for a year.
Find out more
Find Out More About Our Delivery Methods
Quick & Easy Returns
For full details on how you can return items online or in-store, please click
here
More home