DIVERSITY AND INCLUSION
---
Doing the right thing is one of our key values, and that means ensuring that everyone's voice is valued. We work to weave inclusivity into everything we do, from ensuring that we attract talent with diverse backgrounds, experiences, and views; to fostering a welcoming and inclusive culture across our business.

We know that inspiration can come from anywhere. Embracing different perspectives, welcoming different voices, and leveraging our collective strengths has been the secret to our success for almost two hundred years. As we look to the future, we are excited by the opportunity evolve and expand our focus on Diversity and Inclusion efforts to ensure that we continue to create a sustainable workplace environment.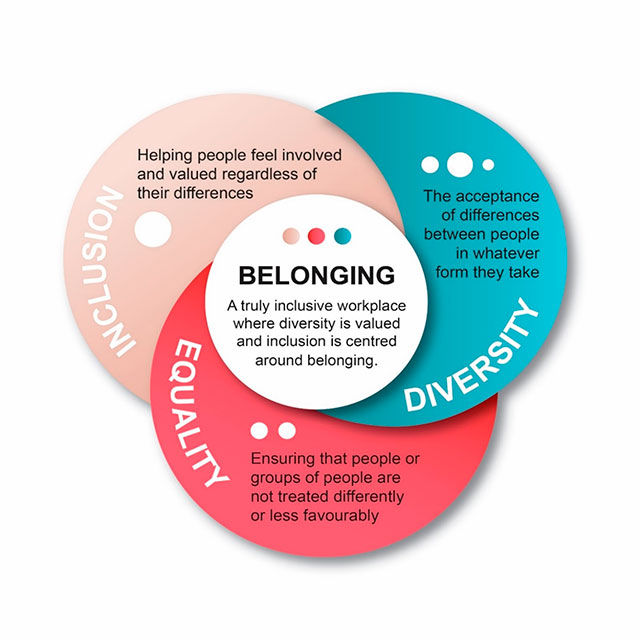 BTA's D&I COMMITMENT
Our Purpose: we exist to imagine and create a sustainable future for our people, customers and communities.

Our Commitment: We are committed to a workplace where equal opportunity and unbiased treatment forms the foundation of our Diversity and Inclusion strategy. The impact of what we do will answer to our customers, our own people and the communities around us.
OUR D&I FRAMEWORK
---
We do the right thing
Drive meaningful change by transforming behaviour and attitudes in order to create equal opportunities for all.
We all belong
Create a truly inclusive workplace where we cultivate a culture that values diversity and is centred around belonging.
Power of Partnership
Commit to purpose filled partnerships externally and collaborate to unite on the D&I agenda internally.
BTA D&I BOARD
---
In April 2021, Brown Thomas Arnotts' Diversity & Inclusion Board was established with the aim of creating a more equitable, diverse and inclusive business. Made up of 14 team members from across our business and chaired by our CEO, our D&I Board is focused on ensuring that we Do the Right Thing and embed inclusivity in all aspects of our business.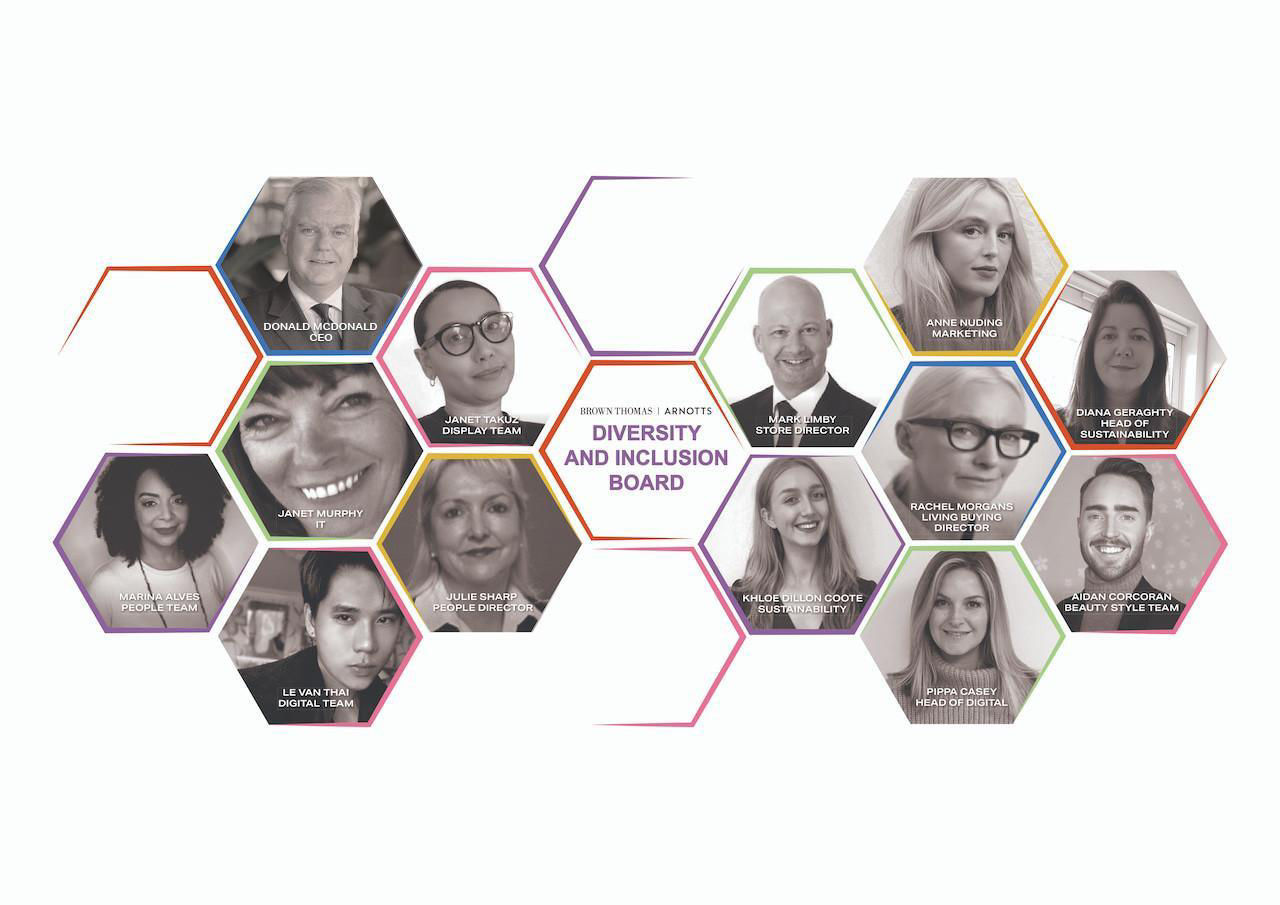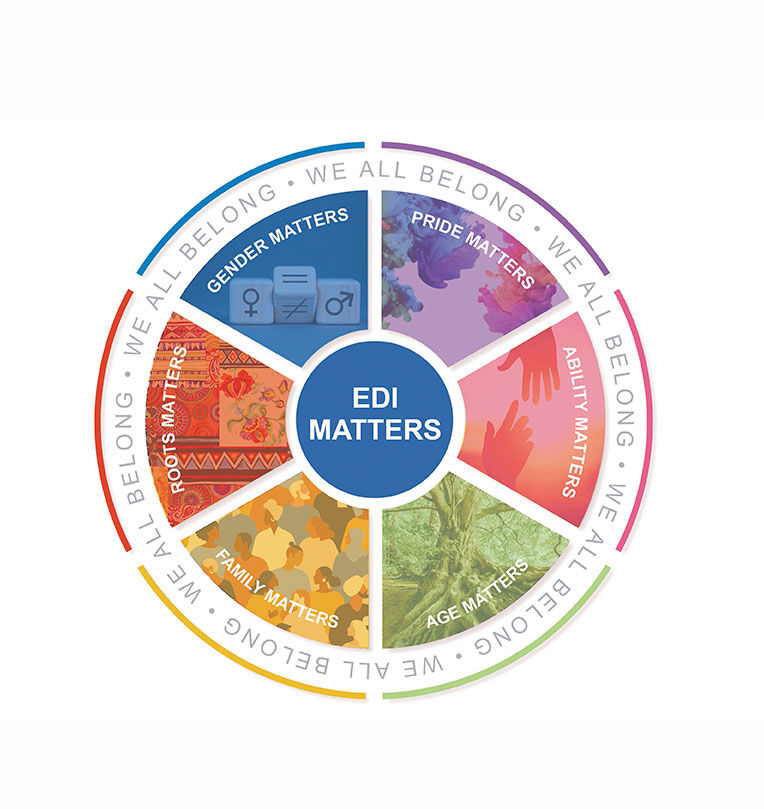 BTA'S EQUALITY, DIVERSITY & INCLUSION MATTERS SERIES
We created this 'EDI Matters' wheel to ensure that we remain inclusive and to engage our team members in many planned activities and initiatives throughout the year

The BTA D&I Board are responsible for delivering on the EDI Matters series under the following headings:

• TEAM & CUSTOMER EXPERIENCE
• PRODUCT AND SERVICES
• SUPPORTING OUR COMMUNITIES
You can read more about how we celebrated 'Pride Matters' this year
here
.
Our Roadmap to Inclusivity
---
The Irish Centre for Diversity works in partnership with organisations across Ireland at all stages of the equality, diversity and inclusion (EDI) journey. Brown Thomas Arnotts is proud to work with the Irish Centre for Diversity to transform the workplace environment to one which is equitable and inclusive. The goal of this partnership is to bring fairness, equity and harmony to people across Ireland through corporate development policies and initiatives that ensure a more equitable future for our business. Having achieved the Bronze award, we are now working hard towards the Silver award, marking a continued commitment to diversity and inclusion in our business. 

  The Investors in Diversity Bronze Award demonstrates that an organisation has a firm foundation of policy and process to support its commitment to diversity and inclusion. The award is based on a review of the documentation that the organisation has provided and how this is embedded, with a mandatory requirement for its leaders to have received a minimum level of D&I-based training. To achieve this accreditation, Brown Thomas Arnotts met minimum requirements in terms of mandatory and supporting policy and process documentation in relation to its size. While we are proud to have achieved this milestone, we recognize that there is still work to do in the area of equality, diversity and inclusion and we believe that this award demonstrates a strong foundation of process and a commitment to the further development of a more equitable business. 

  The Investors in Diversity Silver Award from the Irish Centre for Diversity is based on the voice of an organisation's people, which is gathered through a cultural audit tool. To have achieved the award means that the culture of the organisation is such that its people feel valued, respected and supported in their role, knowing that their diversity is important and that the organisation makes efforts to ensure that they feel included. Brown Thomas Arnotts is working hard towards achieving this silver award as a mark of our continued commitment to diversity and inclusion and we are making small steps each day to accomplish the next accreditation in our goal of an equitable and inclusive organization.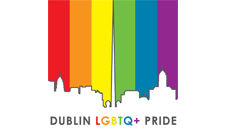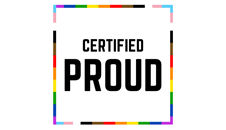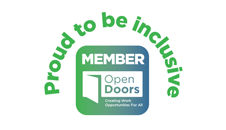 In 2021, we became Certified Proud. Certified Proud is a membership accreditation body for businesses across Ireland committing to make a safe workplace where we all belong and to create a Positive Environment for LGBTQ+ team members and customers, embracing differences and supporting the LGBTQ+ community all year round. Furthering our commitment to the LGBTQ+ community we are also proud sponsors of Dublin Pride, and look forward to developing this partnership moving forward.

We also partner with the communities in which we live and work through the charity and volunteering arm of our sustainability programme. Furthermore, as part of the Selfridges Group of retailers, BTA have two seats on Selfridge Group's D&I Council, which is a fantastic way to discuss ideas and share best practice to collectively move our D&I agenda forward.

A note from our CEO:

We stand for a diverse and inclusive workforce and are committed to fostering an equal, diverse and inclusive culture, where all of our team members are treated with the upmost respect, and have the opportunity to reach their full potential.

We expect you, our cherished customers, to uphold these standards when interacting with Brown Thomas Arnotts, whether it be in store or through our digital platforms.

We pledge to be actively inclusive and will not tolerate discriminatory behaviour of any kind towards our team members.

Donald McDonald
CEO, Brown Thomas Arnotts

Click here to view the 2022 Brown Thomas Arnotts Gender Pay Gap Report.