Images
Locally Sourced & Irish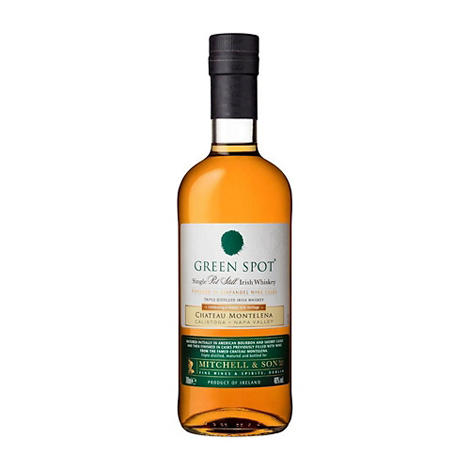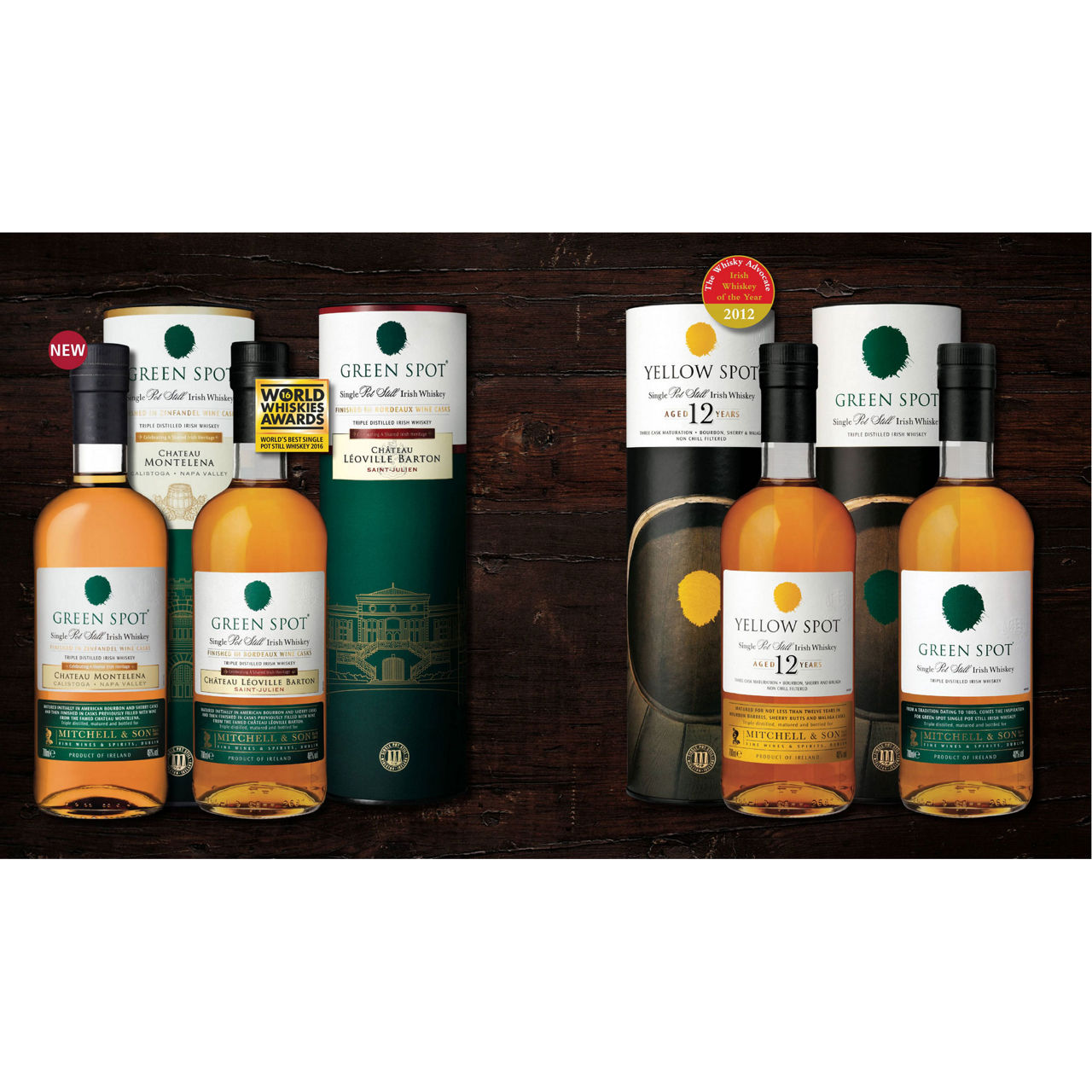 Locally Sourced & Irish
MITCHELL & SONS
The Sustainable Edit
Green Spot 70cl Chateau Montelena
Details
https://www.brownthomas.com/home/food-emporium/wine-spirits/green-spot-70cl-chateau-montelena/153590451.html
Product Actions
Nominated day delivery
Pick your delivery date and time slot up to 28 days in advance. Dublin only.
Part of our Sustainable Edit
We place sustainability at the heart of what we buy and sell which is why we'll reward you with double loyalty points when you shop sustainably.
Find out more
Additional Information
Green Spot Chateau Montelena is the 2nd edition of the Wine Geese series, following Green Spot Chateau Léoville Barton, released in 2015. Initially matured in traditional sherry and bourbon casks, Green Spot Chateau Montelena was then finished for 12 months in French oak Zinfandel wine casks, from the prestigious Chateau Montelena in Napa Valley. Celebrating an Irish heritage, the collaboration between Green Spot and Chateau Montelena is not just the coming together of two unique stories, it's also the fusion of two unique histories that as one deliver an exceptional whiskey -Green Spot Chateau Montelena Single Pot Still Irish Whiskey.
ABV: 46%. Non chill filtered
Nose: Crisp oak combines with the soft sweetness of vanilla, white chocolate and marshmallow, balanced with signature Green Spot red apples and ripe pears, along with pomegranate, cranberries and maraschino cherries, the contribution of the wine cask. Taste: Sweet mouth coating takes on a dry note thanks to the effect of the wine cask. Pot still spices subside with zesty citrus leading to ripe orchard fruit and red berries. A touch of marzipan and toasted oak add to the complexity.
Sustainability: Made in Ireland.
Standard

€5.95
Premium Express €9.50
1-3 business days.
Same Day, Dublin Only €15.00
Nominated Day, Dublin Only €13.50
Large Items €24.99 (up to 7 days)
For more information on our delivery service please read our full details on Brown Thomas Dispatch, Delivery & Order Tracking.
Rathwood Furniture & BBQs €50.00
This item is usually delivered within 2 weeks.
BT Plus €19.95
Unlimited standard delivery for a year.
Find out more
Find Out More About Our Delivery Methods
Quick & Easy Returns
For full details on how you can return items online or in-store, please click
here
Please see store pages for Click & Collect opening hours.
Convenient and complimentary, order online and collect from your nearest store.
Brown Thomas Click & Collect is a complimentary service which enables you to place an order online and collect from your nearest store.
Choose from our cotton tote, drawstring bag or signature gift wrap options which include your personalised message from €3.
At certain times of the year our gift wrap may vary slightly in line with seasonal celebrations.
More home