Images
Low Impact Production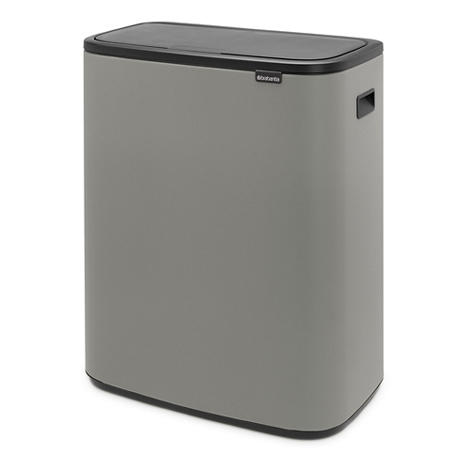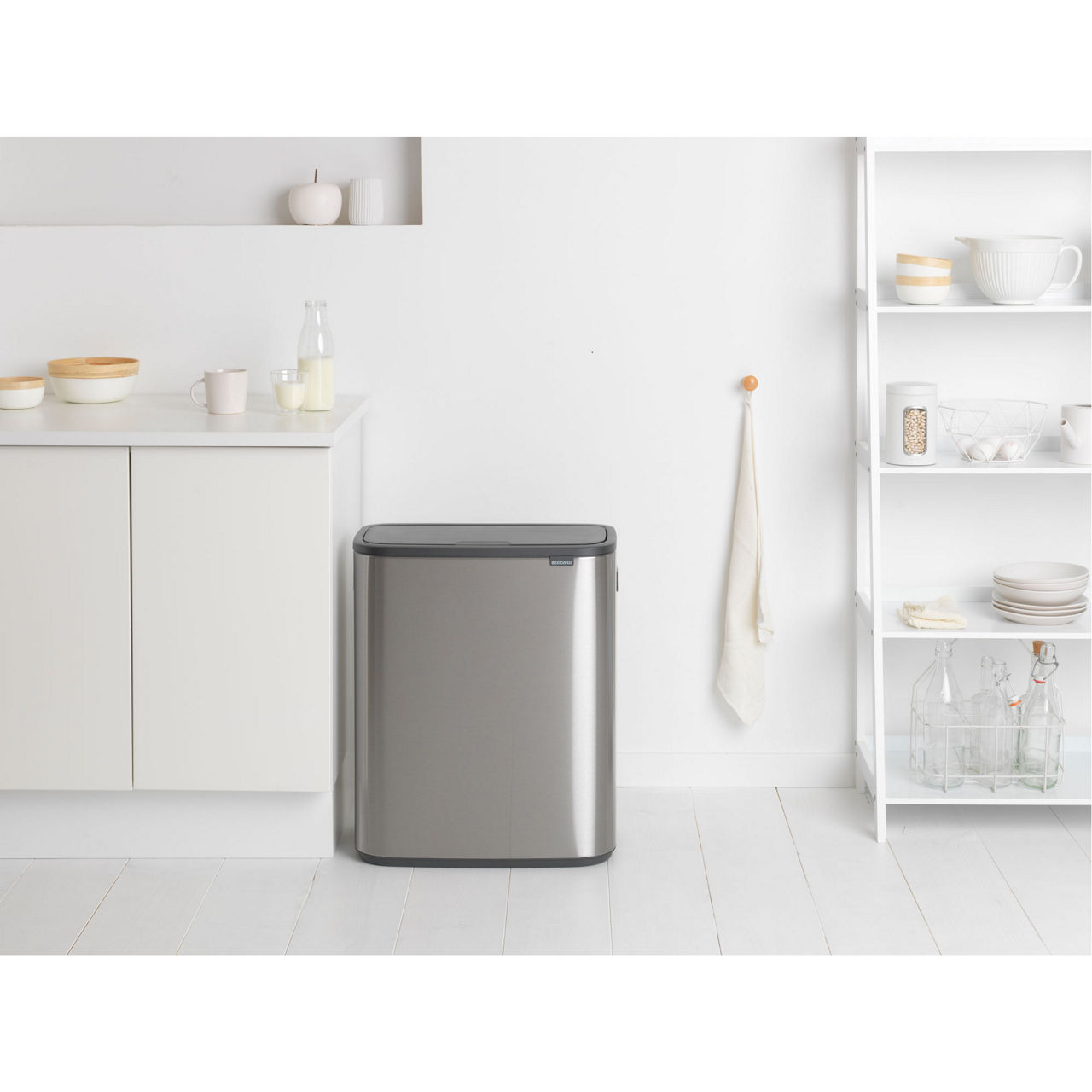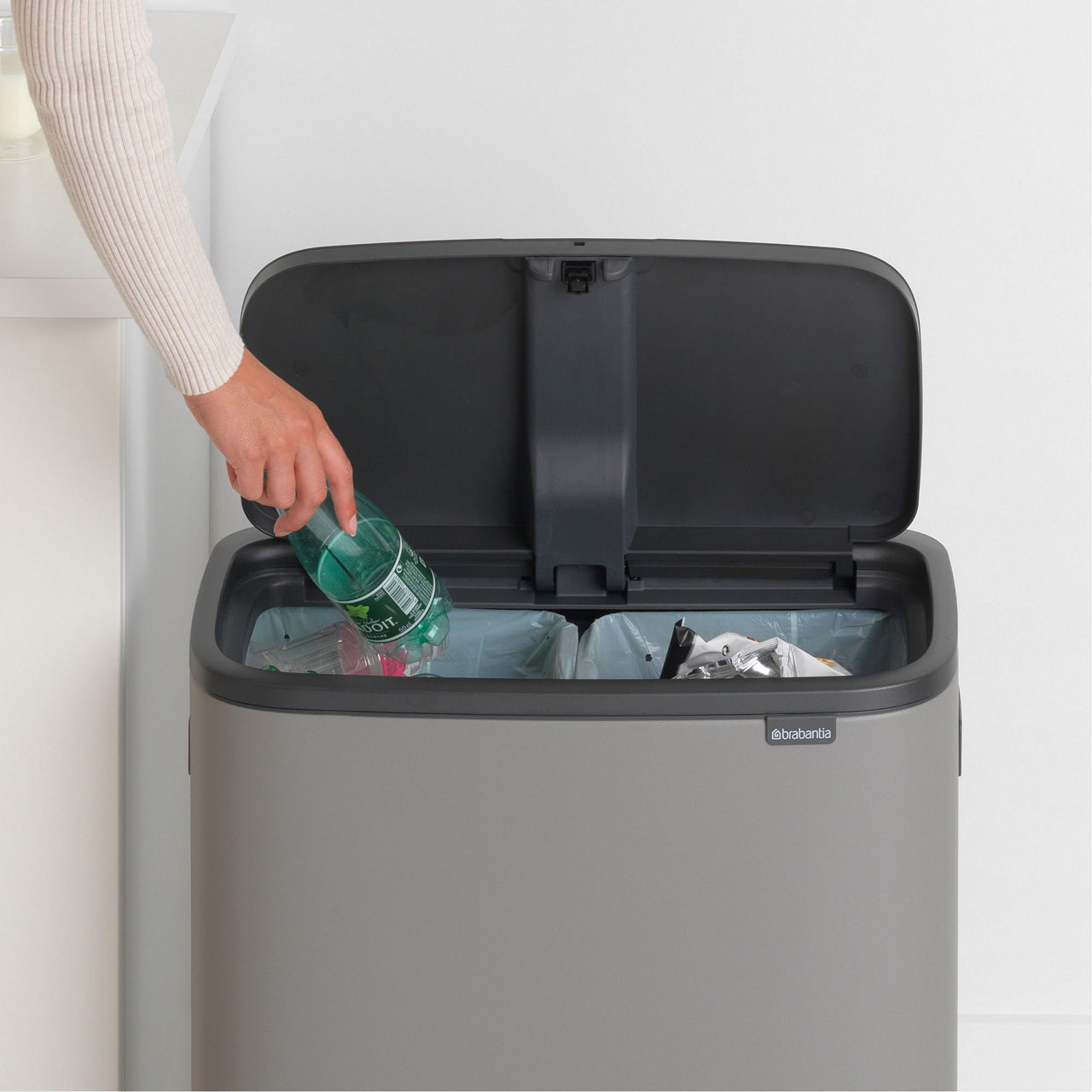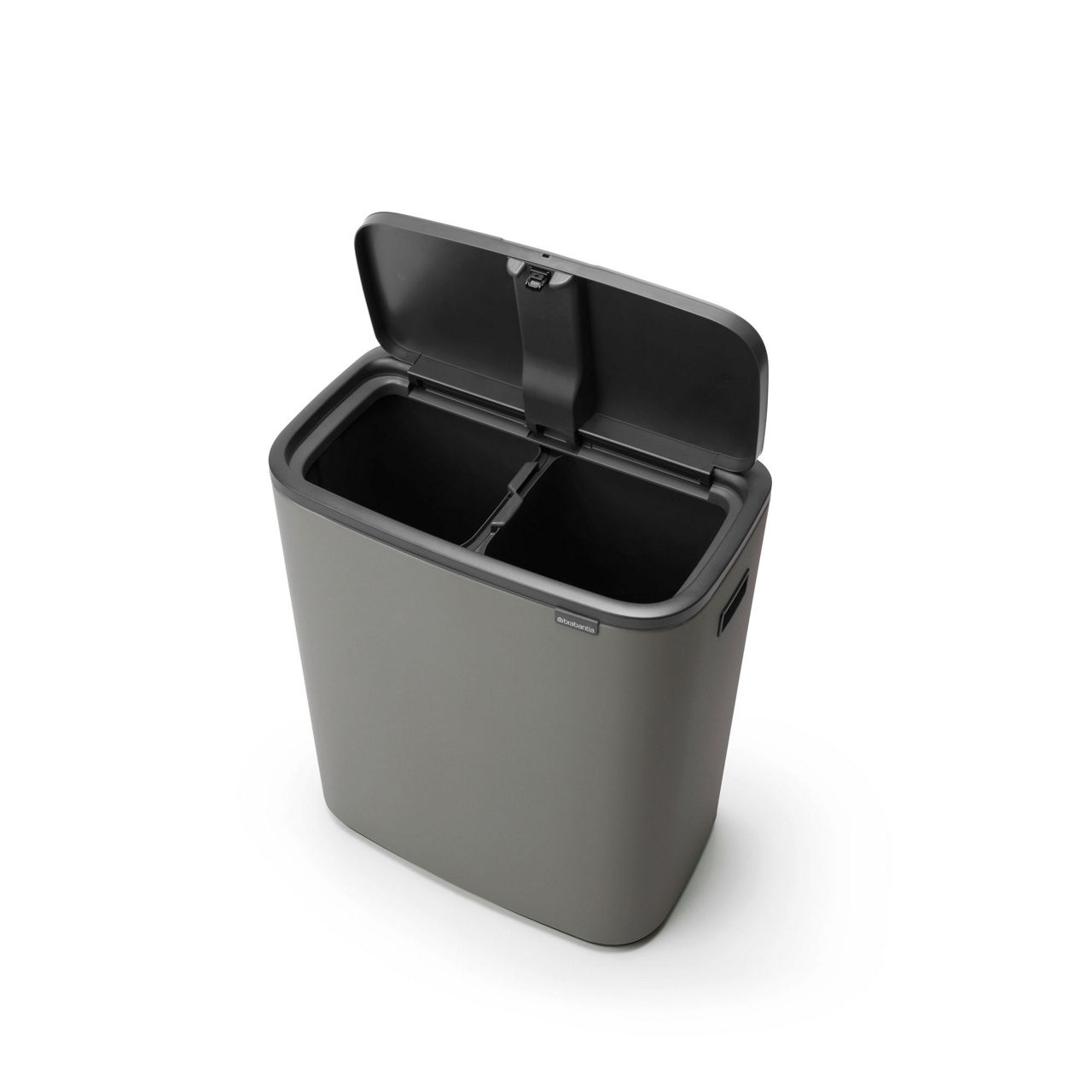 Low Impact Production
BRABANTIA
The Sustainable Edit
Bo Touch Bin with Two Inner Buckets
Details
https://www.brownthomas.com/home/kitchen/cleaning-storage/bo-touch-bin-with-two-inner-buckets/152075706.html
Product Actions
Want it today?
Order in the next
2hrs and 38mins
for Same Day Delivery, Dublin only.
Part of our Sustainable Edit
We place sustainability at the heart of what we buy and sell which is why we'll reward you with double loyalty points when you shop sustainably.
Find out more
Additional Information
Looking for a beautiful waste solution for your busy family home? This Bo Touch Bin combines a beautiful design with plenty of capacity. It fits perfectly against a wall (space-efficient). Its unique soft-touch closure makes for easy and light operation at the touch of your hand.
Soft-Touch' opening and closing system - opens silently with the lightest touch. Space efficient - it fits closely to the wall or conveniently in a corner. Easy waste disposal without spilling – large opening.Perfect height - better for your back, and cleaning underneath is easy.Ideal for larger chores - lid stays openLarge enough for a busy family home.Cradle to Cradle Certified - Bronze level.2 removable inner buckets – ideal for waste separation at home.Easy to clean - removable plastic inner bucket.Adjustable legs with non-slip base – protects the floor and keeps the bin steady.Sample packs of Brabantia PerfectFit Bags enclosed (code O) – easy to fit without ugly overwrap.Easy to move around – sturdy grips
Each bin has a capacity of 30 litres
Sustainability: This product is certified Cradle to Cradle™ Bronze Standard, meaning it meets strict sustainability criteria across material health, material re-utilistion, renewable energy, water stewardship and social fairness.
Standard

€5.95
Premium Express €9.50
1-3 business days.
Same Day, Dublin Only €15.00
Nominated Day, Dublin Only €13.50
Large Items €24.99 (up to 7 days)
For more information on our delivery service please read our full details on Brown Thomas Dispatch, Delivery & Order Tracking.
Rathwood Furniture & BBQs €50.00
This item is usually delivered within 2 weeks.
BT Plus €19.95
Unlimited standard delivery for a year.
Find out more
Find Out More About Our Delivery Methods
Quick & Easy Returns
For full details on how you can return items online or in-store, please click
here
Please see store pages for Click & Collect opening hours.
Convenient and complimentary, order online and collect from your nearest store.
Brown Thomas Click & Collect is a complimentary service which enables you to place an order online and collect from your nearest store.
More home