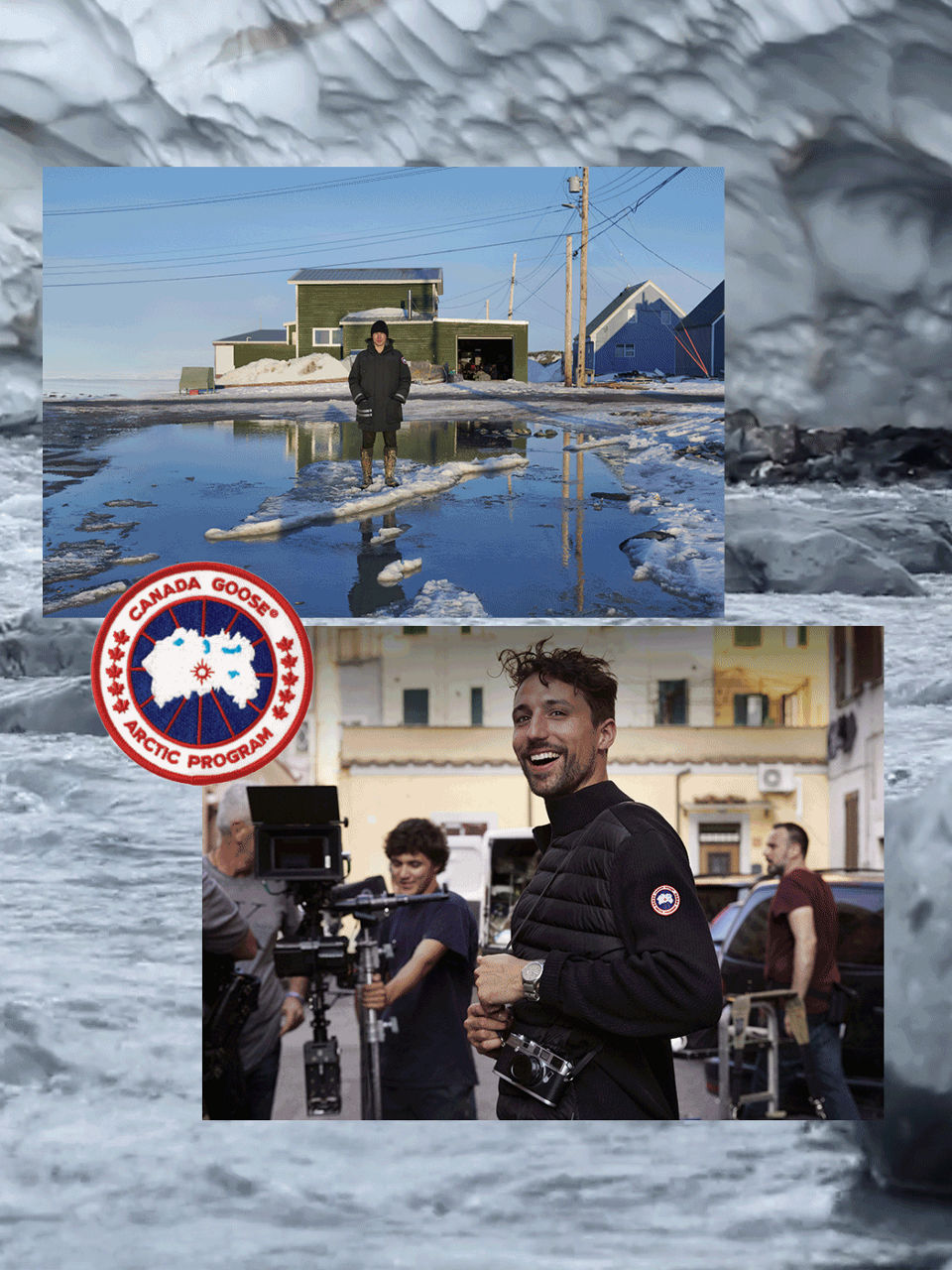 Menswear
BLAZING A TRAIL WITH CANADA GOOSE
Goose People are trailblazers who dream big dreams and take on big risks. Their journeys, achievements and take-charge attitudes are the inspiration behind Canada Goose jackets campaign.
Live in The Open is a global campaign that profiles incredible individuals breaking new ground and who are driven to give back to the people and places that inspire them, a campaign which brings their ambassadors to all corners of the planet, from Italy to the Nunavut in Northern Canada, where they are ready for any eventuality in Canada Goose. Here we highlight 2 individuals and their stories…
THE DIRECTOR: JANSSEN POWERS
ON LOCATION IN: Civita Campomarano, Molise, Italy.
Film director, Janssen Powers leads Canada Goose's Live in the Open campaign. The Seattle-born filmmaker and photographer uses his documentary in the world's most remote corners to fuel his work for major brands, including Stella Artois and Vevo. No matter the assignment, the current Brooklynite makes sure everything he documents is portrayed in an unbiased, cinematic light. At this year's Cannes Film Festival, his documentary shorts 'To the Right' and 'A Portrait of Iraq' were both shortlisted for the Young Director Award.
HIS MISSION: "Shooting is always incredibly moving for me. There's a lot of power in two people making the conscious decision to slow down long enough to acknowledge each other, even if just for a moment." - Janssen Powers
HE WEARS: The HyBridge Knit Jacket. Italian-made, the design features a padded insulating body and a knitted collar and waterproof hood with bungee fastening, while featuring Thermal Mapping® technology which allows for better comfort and breathability.
THE ACTIVIST: JORDIN TOOTOO
ON LOCATION IN: Nunavut Territory, Northern Canada
The campaign's final destination is the Canadian North, a place Canada Goose calls home with its long-standing commitment to the people that live there. Here, Jordin Tootoo, a former NHL player, activist, and now the brand's newest Goose Person, pays homage to the raw and beautiful land of Nunavut. He became the first Inuk player in the NHL (Canadian Ice Hockey) and went on to enjoy a 15-year career against all odds and personal struggles. Since leaving the league, he devotes his time to talking openly to Indigenous communities about mental health and his own individual journey to healing.
HIS MISSION: "I'm not going to change my game. That's what got me here, and that's what's going to keep me going."- Jordin Tootoo
HE WEARS: The Lodge Jacket. Made in Canada, every detail is considered. Lycra stretch cuffs provide comfort and warmth while fleece-lined exterior pockets warm chilled hands. Filled with duck down, this insulated jacket combines function with luxury.