Beauty
LE BON ON BEAUTY
Chances are if you were teenager in the 1980's or 1990's you would have seen a lot of supermodel Yasmin Le Bon. Married to Duran Duran lead singer Simon Le Bon since Christmas 1985, Yasmin was one of the original Supers along with Christie, Naomi and Linda.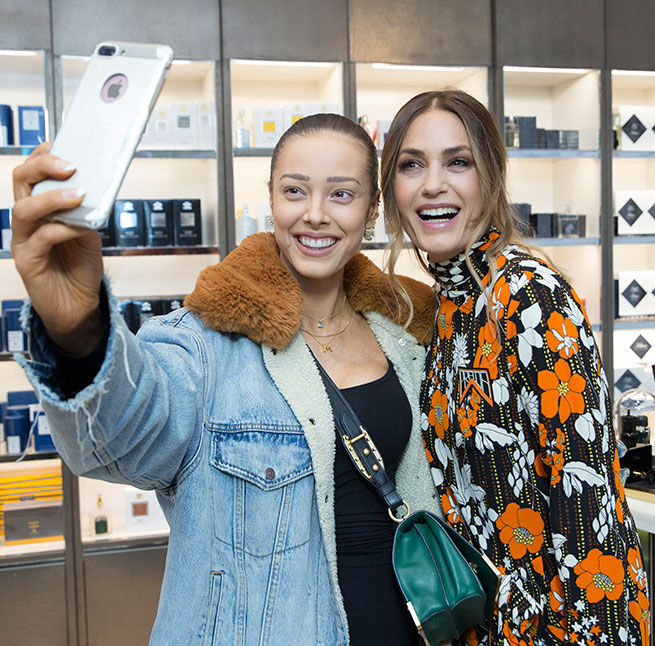 ON LAUNCHING BROWN THOMAS BEAUTY ICONS
Yasmin recently visited Dublin to help launch Brown Thomas Beauty Icons, our inaugural beauty awards voted for by the public, the results of which are in this issue.
As you might expect, Yasmin is beautifully statuesque; standing at five foot nine inches tall, delicately built and of course, in fantastic shape. What's not a surprise is her beauty, but what's inspiring is that Yasmin wears it with such modesty, ease, and seems entirely comfortable in her own skin, 54 years young. Friendly and deeply grounded, Yasmin is a determined woman with great self-awareness and isn't afraid to poke fun at herself.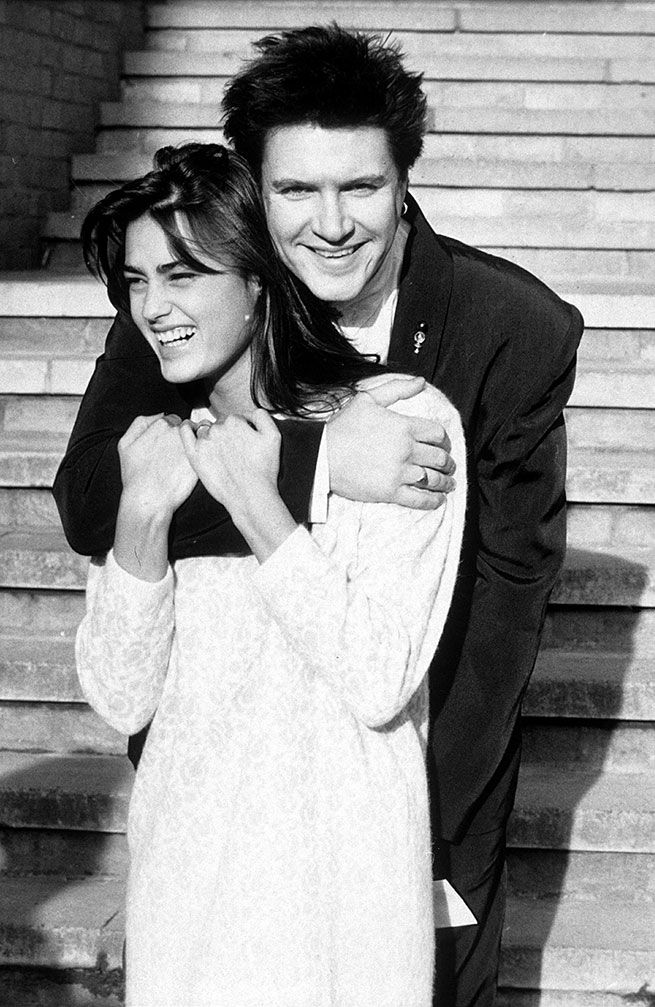 ON LE BON
Home for Yasmin is trendy London, where she lives with her husband of 30 years and where she raised her daughters, Amber, Saffron and Tallulah. Amber is a fellow model, Saffron is a singer and musician, and Tallulah is a booker at Yasmin's agency.
Last summer, Saffron brought Yasmin's first grandchild, a little boy called Taro Arturo, into their lives, and Yasmin says she is "absolutely obsessed with him. I FaceTime him constantly so he recognises me now." Saffron, Taro and her partner, Benji, live near Yasmin and Simon in a cottage at the back of their property. Yasmin says baby Taro "is always in my arms, or Saffron's, or with my other daughter who lives at home."
ON HER BEAUTY ROUTINE
On the subject of beauty and modelling after such an incredible career, Yasmin is clear on why she still does it, saying, "I love it, and always have. If you have a passion for something and enjoy it every day, why would you give it up?" In the last month, Yasmin graced the cover of four major magazines; Marie Claire Italia, Stella Magazine, L'Officiel and Elegance.
As Yasmin speaks about her own beauty routine, she's surprisingly minimalist in her approach; using micellar water for makeup removal. However, in recent years, she has developed an infatuation with cleansing oils, religiously double-cleansing her skin and favouring Giorgio Armani Prima Dual Cleanser in doing so. Yasmin also uses La Mer's face oil, Genaissance De La Mer™, at night for extra nourishment.
Yasmin shares one of her top beauty tips for those with dry or mature skin, "before applying your foundation, dab a small amount of face oil over your skin. It's the ultimate primer and gives your skin a fabulous glow." Throughout Yasmin's career, she's been devotee of La Mer, finding the brand's Concentrate, infused with Miracle Broth™, a real saviour from an early age.
For coverage, she adores Giorgio Armani Maestro Fusion Foundation, Laura Mercier Flawless Fusion Concealer, and NARS Climax Mascara. From Charlotte Tilbury, she's obsessed with her lipsticks and Filmstar Bronze & Glow, the glow-and-go contour and highlighter palette we all adore. Yasmin uses Tom Ford Brow Sculptor on the strong, defined brows she's famous for.
The radiant supermodel isn't one for regular beauty treatments, but loves a deep tissue sports massages and an osteopathy treatment to unwind and relax. However, she's open to trying new things, including this supermodel tip, "Marie Helvin told Iman, who told me, that the best thing you can do when you're older is to sleep sitting up. It's not working out that well, but I'm trying." Although, we all know Yasmin doesn't need to worry, once a bombshell, always a bombshell!