Images
Low Impact Materials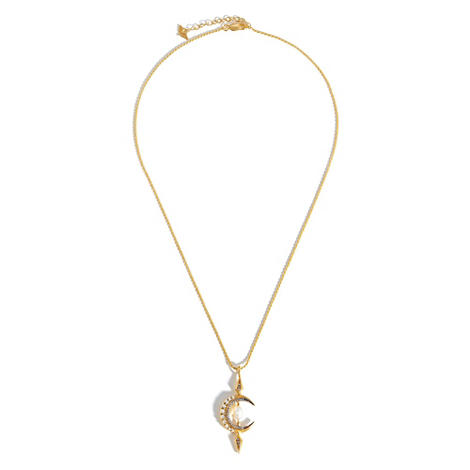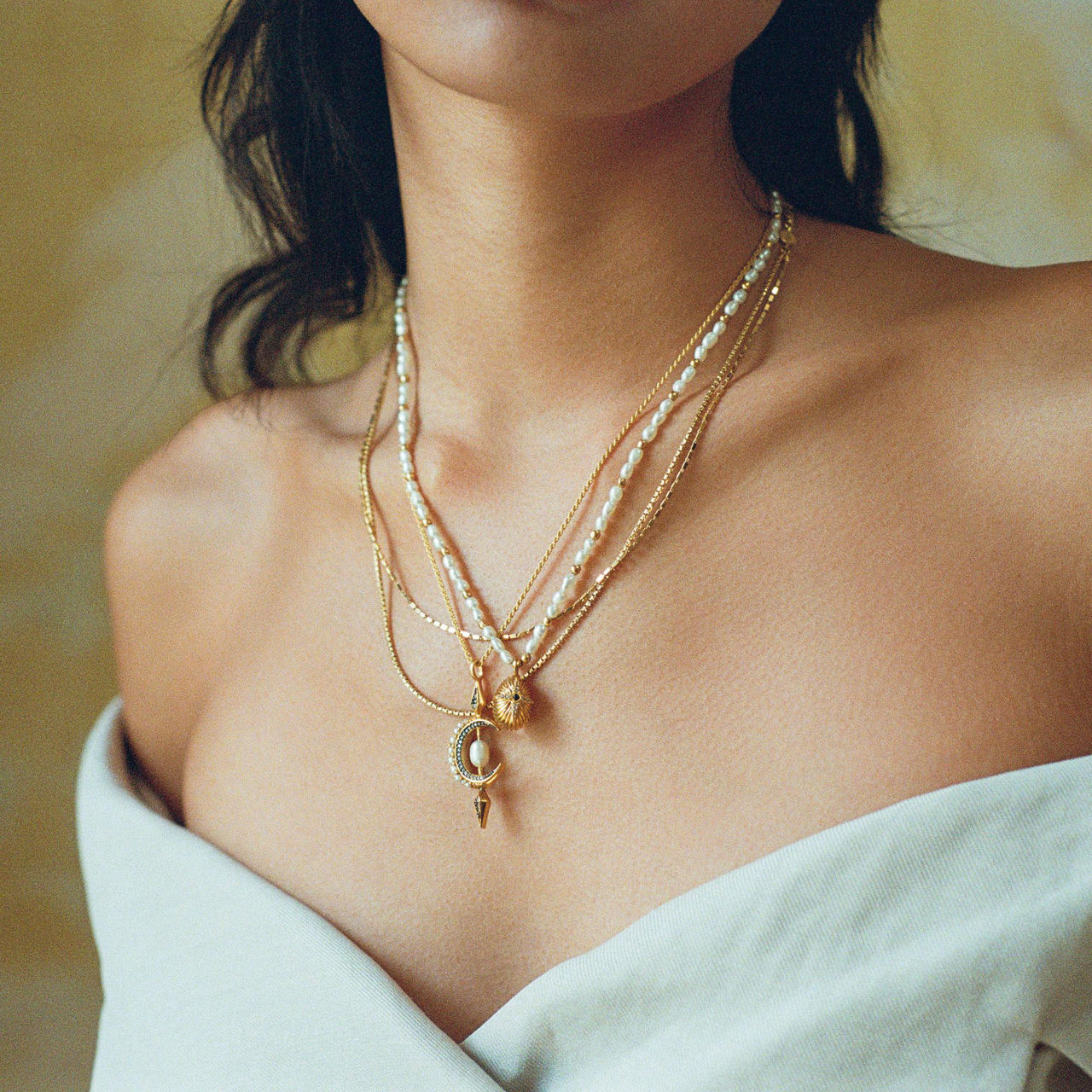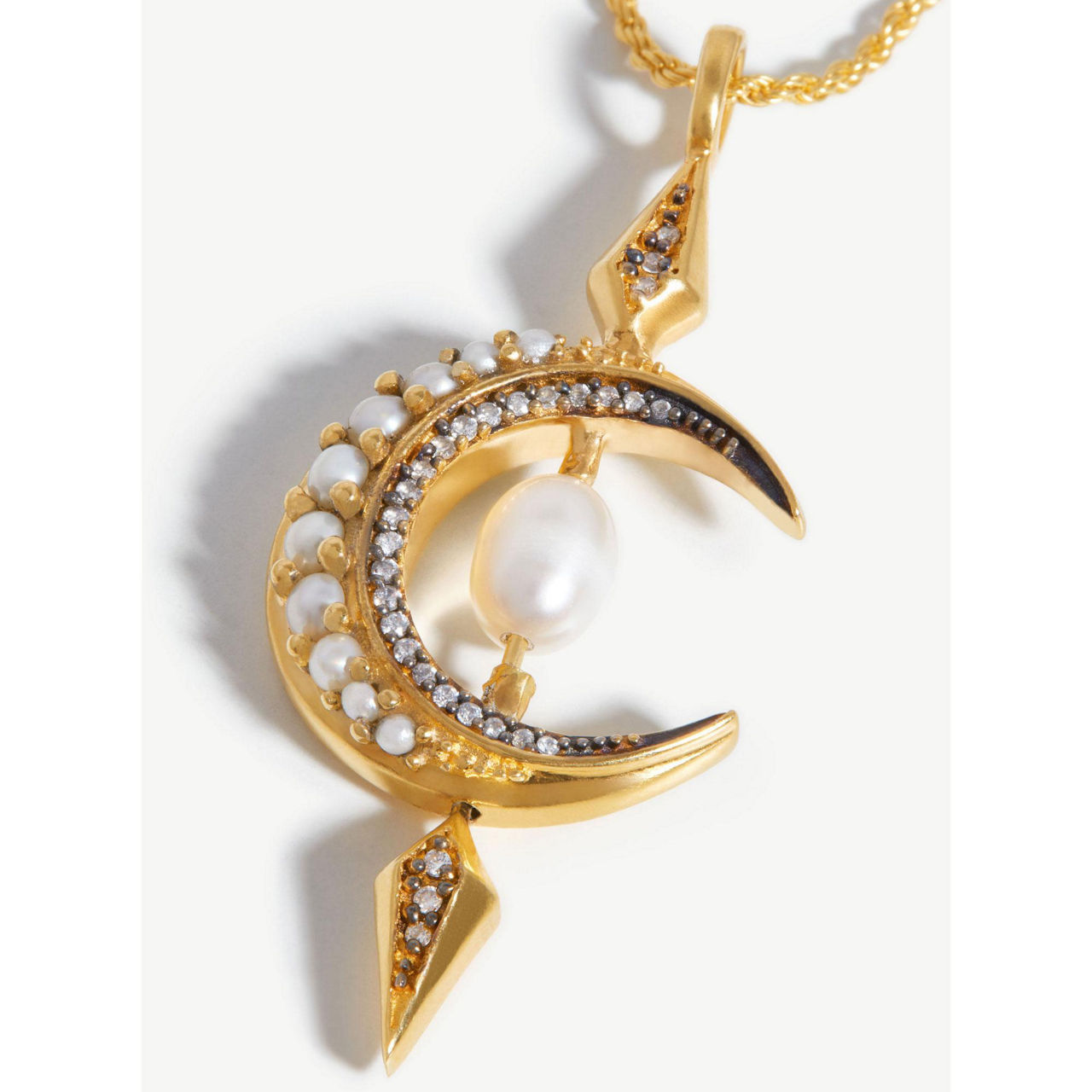 Low Impact Materials
MISSOMA
The Sustainable Edit
Crescent Moon Necklace
Details
https://www.brownthomas.com/ni/gifts/gifts-by-category/jewellery/crescent-moon-necklace/154355533.html
Product Actions
Nominated day delivery
Pick your delivery date and time slot up to 28 days in advance. Dublin only.
Part of our Sustainable Edit
We place sustainability at the heart of what we buy and sell which is why we'll reward you with double loyalty points when you shop sustainably.
Find out more
Additional Information
Luxurious and opulent, Missoma's much anticipated collection with Harris Reed defies the rules of gender norms with fluid pieces playing on the delicate and bold lines between the masculine and feminine. Glam-rock inspired with dream-like pieces you'll truly covet, the Crescent Moon Necklace is crafted entirely from recycled metals- 18kt gold vermeil on sterling silver. Featuring an intricately decorated moon with pearlescent and diamond-like stones, this elegant piece is perfect for making a statement.
Lobster clasp fastening.
Composition: 18kt recycled gold vermeil on recycled 925 sterling silver.
Length: 500 mm.
Sustainability: This product is made with certified recycled gold on recycled sterling silver. Using recycled materials reduces waste, and also the dependence on natural or fossil fuel derived material.
Northern Ireland Standard Delivery

£5.95
Quick & Easy Returns
For full details on how you can return items online or in-store, please click
here
Please see store pages for Click & Collect opening hours.
Convenient and complimentary, order online and collect from your nearest store.
Brown Thomas Click & Collect is a complimentary service which enables you to place an order online and collect from your nearest store.
Would you like to gift wrap this item? Select one of our Gift Wrap options and ensure they receive something extraordinary in one our exclusive gift boxes with your personalised message. Simply select your Gift Wrap option at the checkout.
More gifts