Brown Thomas
VISA credit card Encore Rewards™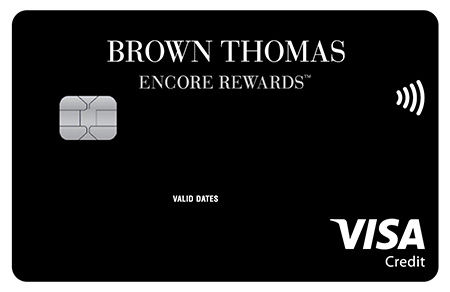 The Brown Thomas VISA Credit Card offers you exclusive rewards on not only your purchases in Brown Thomas, BT2 and Arnotts, but also with our extensive list of Encore Rewards™ Partners.

The more you spend, the more rewards there are for you to enjoy. Whether you are shopping for yourself, for others or on business, you can earn Encore Rewards™ Points, which are sent to you quarterly in the form of a Brown Thomas Gift Card. As a Brown Thomas VISA Credit Card cardholder, you will also receive invitations to exclusive pre-sale shopping days and customer events. The Brown Thomas VISA Credit Card Encore Rewards™ programme is provided by Brown Thomas. The Brown Thomas VISA Credit Card is provided by Allied Irish Banks, p.l.c. Allied Irish Banks, p.l.c. is regulated by the Central Bank of Ireland. T&Cs apply.

Download An Application Form

If you have any queries regarding your existing Encore Rewards, please call 0818 36 26 73.
ENCORE REWARDS™ PARTNERS
DISCOVER ALL

Encore Rewards Partners below
RETAIL
Earn 5% in Encore Rewards
We believe in creating unique shopping experiences through iconic, innovative and inspiring retail destinations.  Our partner stores have an exceptional passion and creative spirit to surprise, entertain and delight visitors.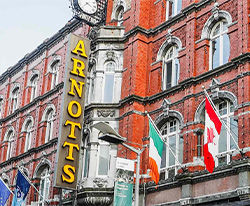 Arnotts Department Store, Dublin
Earn 5% in Encore Rewards
Ever since we opened our decorative brass-clad doors for the first time in 1843, Arnotts has been a landmark destination in the heart of Dublin.
A reliable family favourite with both Irish and international visitors, Arnotts boasts an unparalleled collection of designer brands in fashion, beauty, homewares and more.
Our unique shopping experience includes numerous restaurants, and an unparallelled range of in-store services, including the Grafton Barber, Nails One, Zeba Hairdressing, and a branch of The Travel Department.
CONTACT
Arnotts, 12 Henry Street, Dublin 1
www.arnotts.ie
+353 (0)1 805 0400
customerservice@arnotts.ie
COOKERY SCHOOLS
Earn 5% in Encore Rewards
Enjoyable. Entertaining. Delicious. There's is nothing quite like the aroma of your favourite meal coming from the kitchen. Our carefully selected cookery school is amongst the best available to teach you how to cook that perfect meal.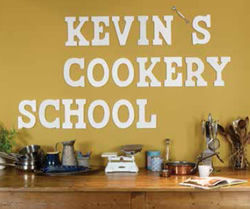 Dunbrody Cookery School, Co Wexford
Earn 5% in Encore Rewards
The Cookery School at Dunbrody has been designed to cater for all levels of cooks, from budding enthusiasts (Back to Basics) to the experienced gourmet (specialised courses). The perfect blend of demonstration and hands-on individual tuition means that you will learn practically and be able to reproduce the dishes at home in your own kitchen.
CONTACT
Dunbrody Country House Hotel, Arthurstown, Co Wexford
www.dunbrodyhouse.com
+353 (0)51 389 600
info@dunbrodyhouse.com
DELICATESSENS
Earn 3% in Encore Rewards
Picking up quality ingredients in a specialist delicatessen or getting advice on what wine to serve with a special meal in a connoisseur wine shop makes shopping a pleasure. Our delicatessens and wine shops offer excellent choice and the chance to try new and unusual artisan products.
Sheridans Cheesemongers, Dublin City, Co Meath, Galway City
Earn 3% in Encore Rewards
Sheridan's Cheesemongers is run by owners Kevin Sheridan, Seamus Sheridan and Fiona Corbett. The company was founded in 1995, when brothers Seamus and Kevin started selling Irish farmhouse cheeses at the Galway market. Soon after, they opened a shop in Galway with Irish farmhouse cheeses displayed from floor to ceiling. Fiona joined in 1997 and Dublin markets and a shop on South Anne Street in the city centre were established that year. The Irish cheeses were quickly joined by their European cousins as well as a huge range of other artisan foods including wine, olive oils, cured meats, condiments and pasta.
CONTACT
DUBLIN
11 South Anne Street, Dublin 2
www.sheridanscheesemongers.com
+353 (0)1 679 3143
dublinshop@sheridanscheesemongers.com
GALWAY
14-16 Churchyard Street, Galway
www.sheridanscheesemongers.com
091 564 829 / 564 832
galway@sheridanscheesemongers.com
MEATH
Virginia Road Station, Carnaross, Co. Meath
www.sheridanscheesemongers.com
046 924 5110
warehouse@sheridanscheesemongers.com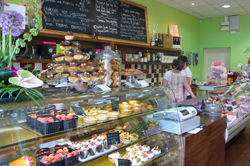 Enjoy.. from White Gables, Co Galway
Earn 3% in Encore Rewards
Located in Moycullen, Co. Galway, Enjoy.. from White Gables opens Tuesday to Sunday and can reduce the daily pressures of cooking. Whether you are having a dinner party or just in need of a break from the chores of every day cooking, Enjoy.. from White Gables is the perfect solution.
Menus change daily using as much seasonal produce as is available. Choices range from fish pie, chicken casserole, goats cheese tartlets, house salads, and much more. Desserts are mouth-watering with favourites such as plump bread and butter pudding, home baked apple pie, Victoria sponge ad fruit scones. Home baked fresh bread available all day too.
Enjoy.. from White Gables is proud to supply and promote a variety of produce from local artisan producers. The shop is filled with jams from Ginger Girl, breakfast muesli from Paddy's O Granola, smoked salmon from the Burren Smoke House and many more. Take a browse through this wonderful shop full of foodie related items and find the perfect gift for someone special.
There is a fantastic café also, serving light meals all day and just perfect for catching up with a friend.
FLORIST
Earn 5% in Encore Rewards
Our florists' unique style and creative flair has established them as Dublin's favourite florist for people seeking beautiful bouquets to send to others, give to yourself or to enhance your home.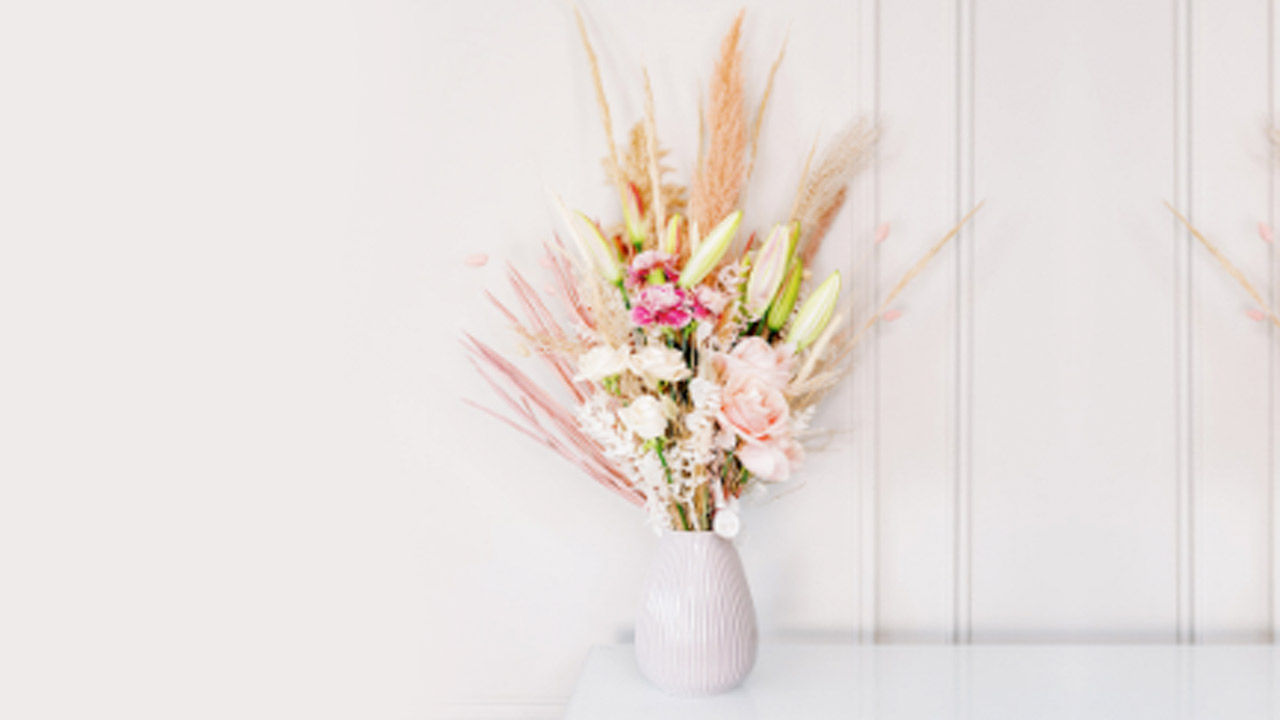 New Moon Blooms
Earn 5% in Encore Rewards
New Moon Blooms is a brand new floral concept that simply allows you to order floral joy and wonder to be delivered straight to your door.

Choose from fresh seasonal flowers, either hand-tied bouquet or letterbox. New Moon Blooms also offer 'Forever Blooms'; stunning longer lasting bouquets, arrangements, and wreaths, created by the design team filled with an assortment of perfectly preserved blooms, an exceptionally beautiful and longer lasting addition to any home or office space.

New Moon Blooms is a flower community for those, who just like Sharon, adore luxury authentic flowers but won't compromise on value. Founded in 2020 by leading Event Designer Sharon Griffin of renowned Frog Prince Weddings & Griffin & Grey Events. New Moon Blooms brings a new era in floral gifting with sustainability at their core. Plastic free and fully compostable products.

Having spent her childhood embracing the soil while nurturing flowers and plants in her parent's garden in County Dublin, Sharon Griffin has emerged as Ireland's leading floral storyteller.

Sharon has been designing and creating events for Ireland's most discerning clients from Rock Star to Royalty for almost 15 years. Her passion for flowers and unique creative vision is how Sharon fast became the most in demand event specialist in Ireland. It was with that vision in mind that Sharon conceptualised her latest floral creation, New Moon Blooms.
CONTACT
www.newmoonblooms.ie
+353 (0)1 963 0042
care@newmoonblooms.ie
GOLF
Earn 5% in Encore Rewards
With so many options around, you want to be sure that precious hours away from the office or your everyday routine are spent on courses where the facilities are excellent and the golf enjoyable and challenging. Our partner golf courses are acknowledged to be some of the best in the world.
HEALTH & FITNESS
Earn 5% in Encore Rewards
Staying in good-shape is key to a healthy body and mind however with a busy working schedule this is often hard to maintain. Visit our partner fitness retreat and try their dedicated bootcamp holiday in Ireland. With amazing facilities, a results-driven programme and situated in beautiful surroundings, what better way to kick-start a healthier lifestyle.
HOTELS
Earn 5% in Encore Rewards
Staying in a good hotel is one of life's great pleasures. Our partner hotels have been selected as being amongst the very best. They all offer superb accommodation, excellent food, some have spas, golf courses and swimming pools too. Look to our Partner Hotels for your next getaway.
RESTAURANTS
Earn 3% in Encore Rewards
Our partner restaurants have been carefully selected by us as places where you are assured of the very best in food and wine, as well as excellent service and the opportunity to relax and enjoy the company of friends and colleagues in stylish surroundings.
SPA
Earn 5% in Encore Rewards
Nothing is quite as restorative for the body and mind as a professional spa treatment carried out by a professional therapist in surroundings conducive to rest and relaxation. Our spa partners have been specially selected for the superb quality of the treatments offered.