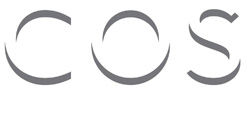 COS
Look to COS for a contemporary, functional, measured fashion for men and women. With reinvented classics and closet must-have, they offer ageless and understated pieces that last for the seasons to come.
COS IS AVAILABLE IN BROWN THOMAS DUBLIN, CORK, GALWAY, LIMERICK AND DUNDRUM
Chat with a team member to shop this brand in Ireland or internationally.

Simply click HERE or scan the QR code below, we'll check the availability and arrange delivery to your door.