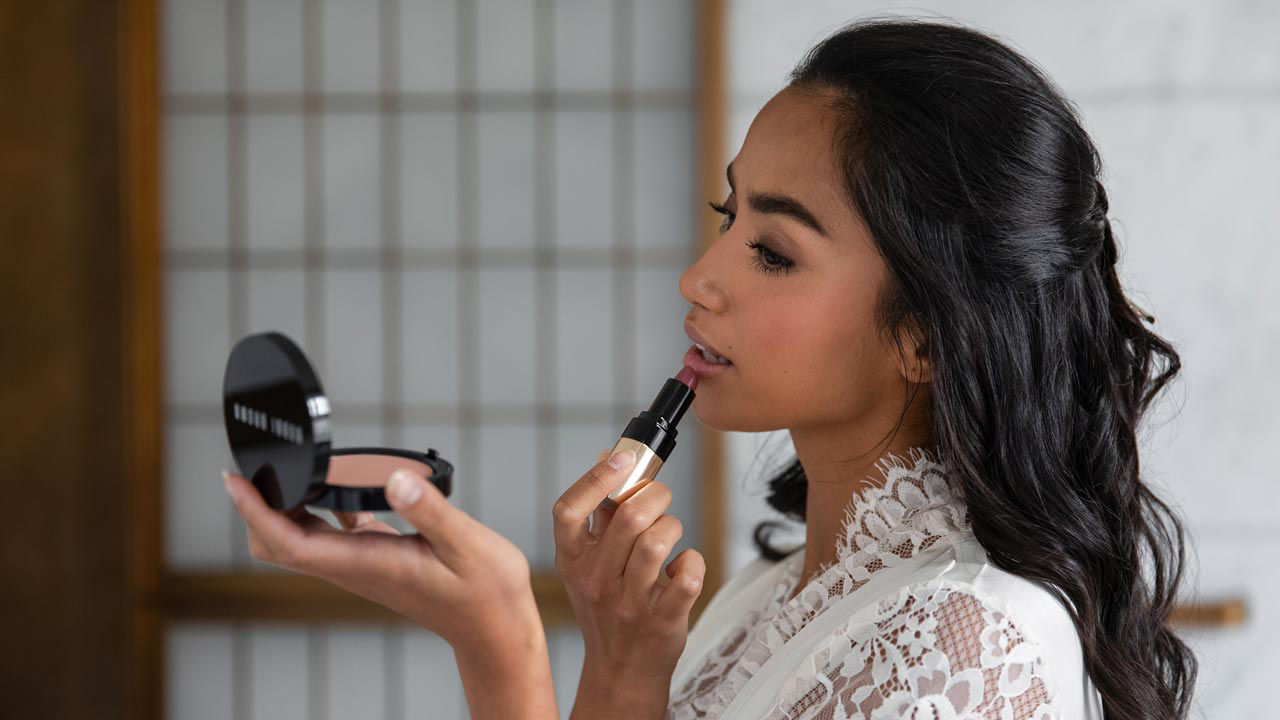 PREP SKIN with the right moisturizer for your skin type to create the perfect canvas for makeup.
For a bright-eyed look use a corrector to neutralize discoloration, followed with a concealer to lighten up darkness. Set with sheer powder for a crease-free look.
EVEN OUT YOUR SKIN TONE with a photo-friendly foundation; stay away from formulas with SPF because they can sometimes look ashy in pictures.
APPLY A SKIN TONE CORRECT POWDER all over the face to keep foundation on longer; use a puff, then dust off any excess with a powder brush.
USE BRONZING POWDER to warm up skin and keep it from looking washed out in pictures. Apply on your face, neck and chest for the most seamless look.
FOR A LONG-LASTING FLUSH, layer two blushes: A natural shade that looks like your cheeks, followed with a brighter "pop" shade. For a pretty glow, apply highlighter high on the cheekbones.
PINK, ROSE AND BERRY LIP COLORS are pretty and timeless. Avoid beige and nude lip colors because they tend to look washed out in photographs
FRAME THE EYES with defined brows. For a natural look, use a powder shadow or brow pencil. If you want a stronger
brow, use a brow gel. Highlight the browbone with a shadow lighter than your skin tone.
A CLASSIC YET MODERN EYE: A light base shade, a medium lid shade, a sparkle shade to highlight and a dark liner shade; choose long-wear formulas for a tear-proof look. Top mascara with a waterproof formula to keep lashes from smudging.